First Semifinal Scheduled for January 23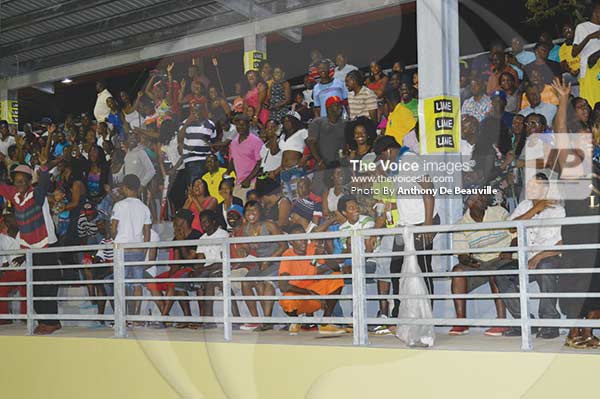 There was only standing room available on both days at the newly re – commissioned  La Resource Playing Field as  21 goals were scored in four exciting matches played at the weekend in when the Veterans Tournament resumed.
Going through to the Plate Championship semifinal round scheduled for Saturday January 23 are : Behind the College All Stars who will take on  Prophets and Kings, while Dennery All Blacks all meet Valley Legends at a venue to be announced by the organizers in the coming days.
On the square on Day 1, Behind the College All Stars registered a 5 – 2 win over NYAH. The former champions were led to victory by former national player Tennyson Glasgow who scored two goals in the 11th and 27th minutes, one of them a spectacular long range effort from about twenty yards out which the NYAH  custodian Defreitas Francois had no answer for.
The other goals for Behind the College came from the boots of Jerry Reneau in the 25th and 57th minutes and Lincoln Alfred in the 53rd minute.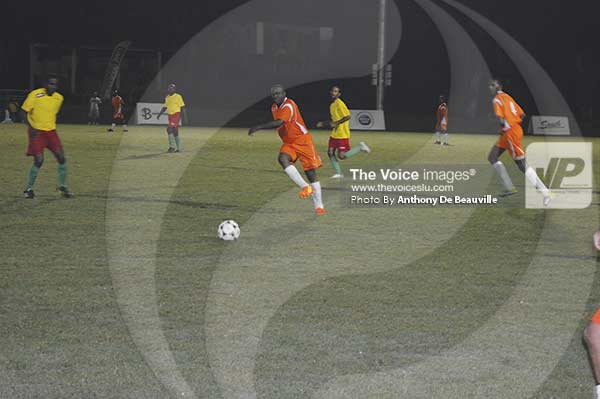 NYAH's goals came from Desmond Francis in the 54th minute and Ian Cadet in the 81st minute.
In Game 2, Dennery All Blacks had a hard fought 3 – 2 win over Laborie Veterans. For the All Blacks the goal scorers were Joey Hunte in the 6th minute, Hendricks Collymore in the 31st and Benson Emile in the 44th minute.
On the resumption following the break Valence Duncan pulled one back for Laborie Veterans in the 48th and Danaze Tommy cut the deficit to one in the 78th minute.
On Sunday in Game 1, Prophets and Kings defeated Micoud Veterans 2 – 0 with goals coming from Clifford Sandiford in the 57th minute and Flemming James in the 82nd minute.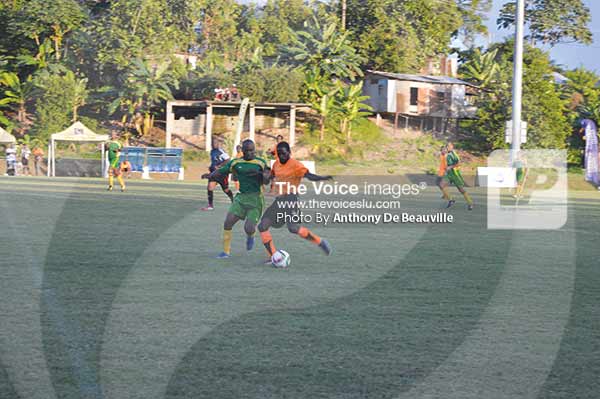 In the final game of the evening and with their crowd support behind them Valley Legends had a convincing 6 – 1 victory over Micoud Renegades with goals from Lloyd Clifford in the 2nd and 70th minute, Spencer Smith in the 45th and 55th minute, Simon Robinson in the 32nd minute and Cassius Constantine in the 83rd.
Former national striker and coach Felix St. Rose scored the lone goal for the Micoud Renegades.