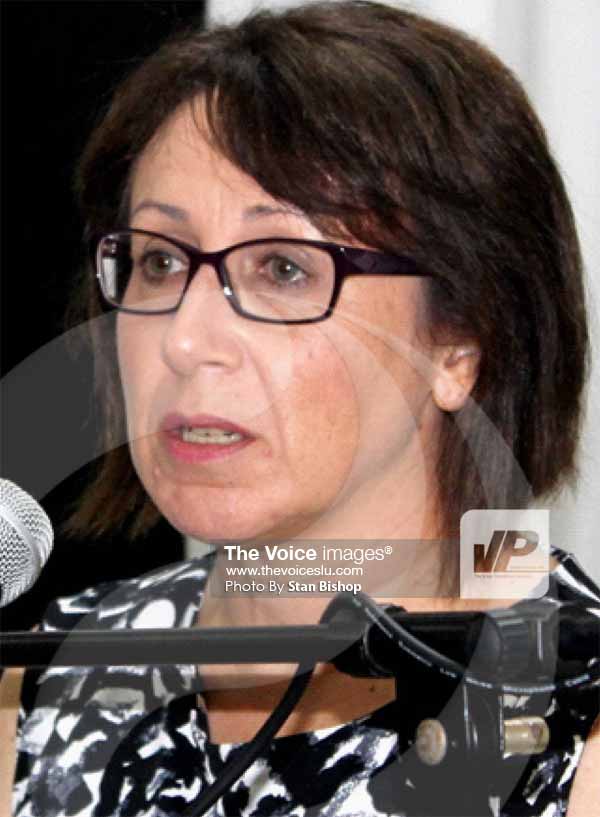 THESE days, having a Master of Business Administration (MBA) degree seems to be what makes the difference between getting a job and a promotion or missing out on both.
For the past five years, the National Research Development Foundation (NRDF) has been offering MBA programmes in Saint Lucia in collaboration with the Australian Institute of Business (AIB), which also has similar regional satellite centres in Trinidad and Tobago and Guyana.
During an information session held at Bay Gardens Hotel recently, Kerry Kingham, AIB's Senior Student Recruitment Manager, explained that the programme allows students to study one subject per month. However, there's also the accelerated nature of the course that allows students to achieve the same qualification in twelve months as they would over a two- to three-year period with a traditional university.
Kingham said the programme is practical and work-applied so students gain experience that they can use in their jobs as soon as they finish. While the programme runs for a minimum period of twelve months, she said students can take up to three years to complete it if they need to.
"We're targeting working adults, including middle and senior level managers who either want to formalize their goals or gain more specific strategic business knowledge," Kingham told The VOICE. "Basically, anyone who wants to give themselves options in their career and personal development."
Kingham said the programme is fully accredited in Australia under the Australian qualification framework. Because it's a globally-recognized accreditation process, Kingham said the qualification obtained in Saint Lucia will be recognized globally. The qualification, she added, is also recognized by the Ministry of Education here in Saint Lucia.
Kingham, who travelled from Australia to pay courtesy calls in the three Caribbean territories where AIB runs the MBA programme, said an MBA is the world's most popular business qualification, adding that around 90,000 people in the United States actually achieve an MBA annually. She said the MBA has become a very world-recognized qualification because people understand the rigour that goes into any academic knowledge that you achieve by completing it.
"People love the model under which it is delivered," Kingham said. "They love having those weekend workshops and networking with other students. They also love the fact that they're interfacing with people from various aspects of business from whom they can learn as well."
The learning materials for the programme are delivered to the students via an online portal but it's not an online MBA. There are weekend workshops held three days of each month and the rest of the time is spent on 'self-directed distance learning'.
The MBA programme comprises 12 modules that need to be completed, seven of which are mandatory core subjects. These give the students the fundamentals needed to be successful since they cover every aspect of the course.
Intake dates for the MBA programme are January, April and October.