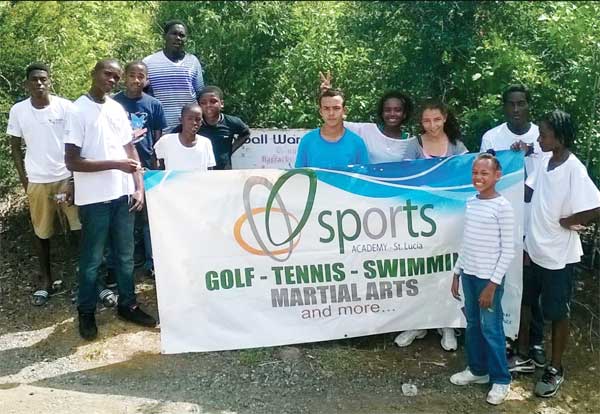 A week after Sports Academy St. Lucia had their inaugural showing at Lucian Grand Prix swim meet held at the Rodney Height Aquatic Centre, the Academy hosted a grand team building exercise this past weekend.
The end of year event was held to bring together not only those participating in the various swim programmes but also the sporting disciplines the Academy offers. This charitable trust draws membership from a range of sporting activities including swimming, tennis, karate and golf to name a few.
Henry Joseph, head coach and President of Sports Academy, said that the entire team made him proud with their performances. The competitive team comes from a variety of socio-economic backgrounds as well as academic divisions. This was a perfect illustration of all the programmes the Academy was offering under the "Sports for all" motto.
Breaking down barriers and refusing to set limitations, the Academy brought its young members to Paintball Wars Company, located in Cas En Ban, on Saturday 12 for a team building activity. Grouped into different teams aged from 9 to 16 years the swimmers took to the course to derive strategies to be "the last team standing".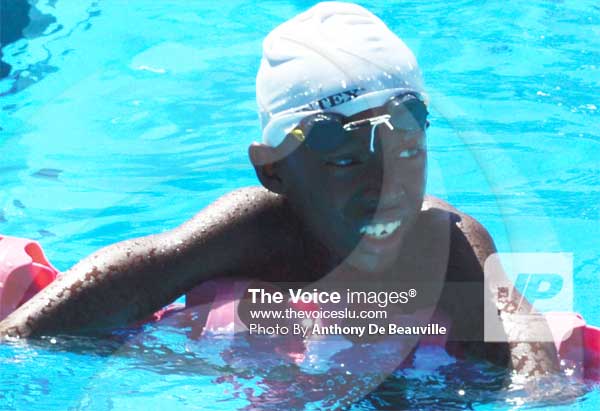 Sydney Bertin, owner of Paintball Wars, taught the children fine art of working as a team to evade the opponent – a much needed technique in most sporting disciplines. With an impromptu teaching in American football, the clan from Sports Academy ventured into yet another sporting discipline to learn more tactics to build their team strength.
It is on the premise of team work and inclusion that the growth of Sports Academy has blossomed in 2015. With membership increasing across socio-economic boundaries, sponsors coming on board for support, volunteers making strides in events. the Academy wrapped up 2015 for the children in flair and fun.
What's next? Next year promises an increase in school participation, as well as the venues and activities in different sporting activities, clinics, coaching sessions, and lifestyle development.
Sports Academy is a charitable trust that was established with the motto "Sports for all". With the mission to use sporting disciplines- such as swimming, golf, tennis, martial arts- to develop sporting skills as well as life skills for the improvement of lives in all young persons.