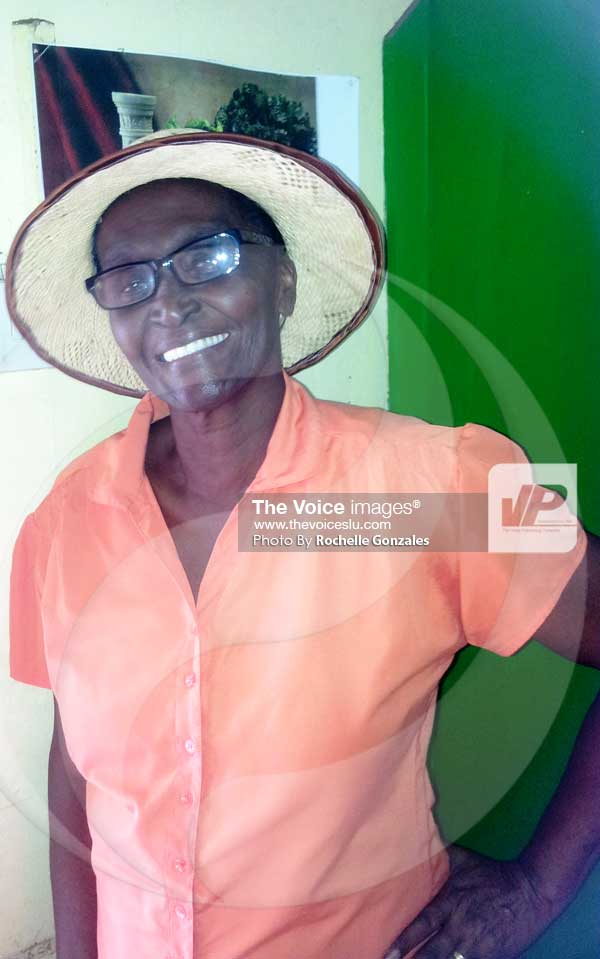 This WOTW was not an easy bird to catch but I finally did and I loved what she had to say about her life.
Josephine Thomas, more affectionately known as Rubelta (or even Beta) is a 74 year old with the strength and personality of a 34 year old. Her birth certificate might show that she is 74 but her body, mind and attitude say differently.
The vivacious mother of four lived her entire life as a hard working and independent woman who let nothing stand in the way of living a full life and raising her children to the best of her ability.
Her hard work, she said, is paying off now as her three daughters and one son are all grown and are now looking after her and spoiling her in the way that a good mother deserves.
But even with the help of her children, this livewire has not hung up her hat and although she has retired after 32 years of service at the Victoria Hospital as a Domestic Assistant, she still finds the strength to pass her days off helping out in her daughter's shop like a champ.
Thomas says she is happy with her life's decisions: "I have no regrets. I worked in a good institution with a lot of respect for and from everybody which is why even now after retirement, I can go up to this hospital anytime and I'm welcomed by every one of people that I worked with…doctors, nurses and everyone, even the patients who still greet me whenever they see me. They always say I'm a good person because I helped them when they couldn't help themselves."
Thomas said that she can't speak for the institution as it is now with all the negative press it has been receiving over the past few years but the VH she remembers was a great hospital and so she looks back with only good memories of it.
Something interesting about Thomas that not too many might know is that for those who don't know her, she might come across as the no nonsense but quiet individual who doesn't go out much or at all, however, she is an outgoing and free spirit at heart.
Thomas says it is the growing dangers of the modern times that have forced her to keep herself to herself: She said: "In my days, life was good. I used to go to dances and the movies and there was not much crime…it would happen but not often. I could walk late hours on the road but now. I don't even want 6:00 p.m. to catch me outdoors because there are so many things happening now and it was just not like that before."