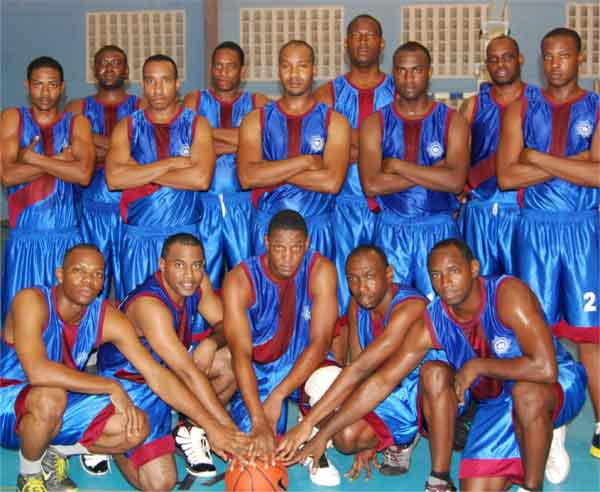 THE St. Lucia Fire Service has booked a place into the final in the South Coast Basketball League playoffs by defeating Black Bay in a nail-biter at the Micoud court on Wednesday evening 61 – 60.Marcion Calderon scored a game high 23 points for the firemen.
It took the entire 40 minutes of regulation to decide this highly contested and overly physical match-up. Big man Calderon was slow going in the paint as Black Bay's rigid interior defense allowed him little ground early. For the rest of the game Calderon struggled, coming to blows at one point with the Black Bay defense which was quickly settled by the officials.
It was a tight matchup throughout with brief lead changes. Down by two points and with less than two minutes remaining in the fourth quarter Calderon was fouled and scored two free throws for the tie. Teammate Carlos Solomon would score in transition and then Calderon made a hook shot in the paint to give the Fire Service the lead 58 – 54.
It was time for the Andre Louison show as the little forward countered with back to back treys for Black Bay, being fouled on the second, Black Bay led 60 – 59 with 36 seconds remaining.
Louison would miss the free throw and Black Bay fouled Calderon at the other end on a move to the goal. Calderon was flawless at the foul line scoring 2 for 2 to give SLFS the lead 61 – 60 with 24 seconds to go on the clock.
Black Bay's final possession ended badly. Trapping in the deep right corner the Fire Service were able to steal the ball leading to a foul that sent shooting guard VachelCherubin to the charity stripe. With just three seconds of regulation remaining it was a chance to pile on extra points to seal the victory.
Cherubin would miss both foul shots, but recovered the rebound, dribbling off to the final whistle.