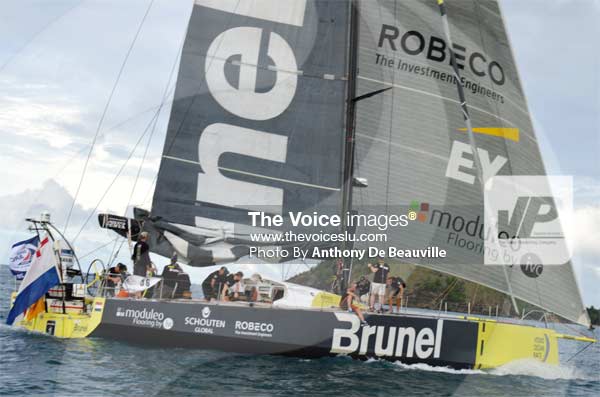 THE curtains will come down on the this year's Atlantic Rally for Cruisers (ARC) this evening.
According to John Emmanuel of the St. Lucia Tourist Board all 194 vessels taking part in this year's crossing had arrived on St. Lucia as early as Wednesday.
Emmanuel said, "The over 1200 crew members accompanied by families and friends will converge on the Beausejour Indoor Facility for the closing ceremony, where various prizes and trophies will be given out, largely as bragging rights to participants".
A new record was set this year when VO65, a 15 man crew on board 'Brunel' because the first yacht to cross the finish line. It took Captain GerdjanPoortman and his Team 8 days 7 hours 39 minutes and 30 seconds to make the voyage from Gran Canaria to St.Lucia.
Meanwhile, in early January the St. Lucia Tourist Board will again team up with World Cruising Club and the IGY Rodney Bay Marina to stage World ARC, an 18 month circumnavigation voyage, which will end on St. Lucia in April of 2017.