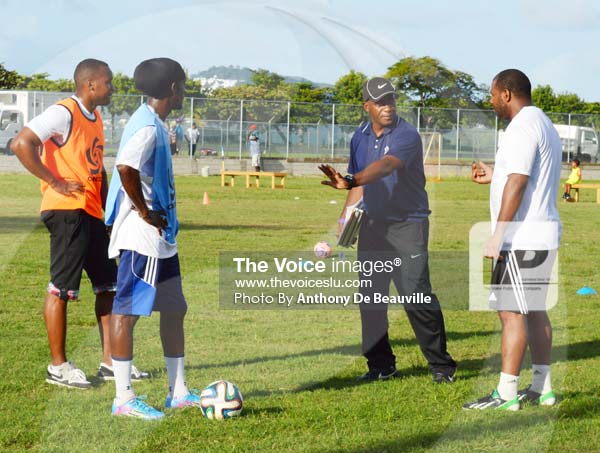 THIRTY five local football coaches will have to dig deep into their memories this morning , on the final day of the CONCACAF / St. Lucia Football Association Coaching Education D License Course currently taking place at the Uralis Bouty Pavilion located at the Vigie Multi-Purpose Sports Complex in Castries.
The 35 participants will be engaged in theory exam (Open Book) and a written examination for exactly one hour.
The coaching course is being conducted by CONCACAF and FIFA Instructors Lenny Lake, Technical Director from the St. Kitts and Nevis and Football Association and Vin Blaine, Director of Football from Jamaica.
Lake said the course was an introductory level to coaching. CONCACAF has decided that all coaches in the region should be certified (licensed) starting from the introductory level. "We are here to make sure that the cadre of coaches participating in St. Lucia is certified and move on to the next level," he said.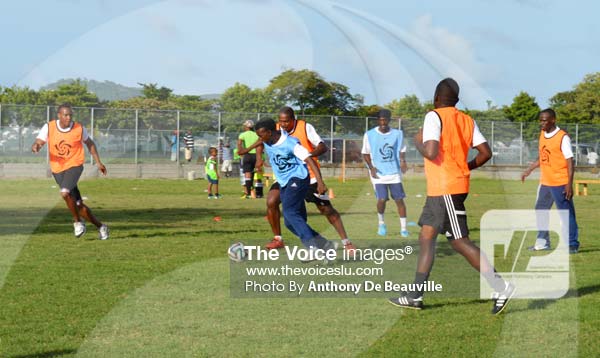 He continued: "This is the second time in St. Lucia we are conducting this course. It's always a pleasure because we have a great turnout, great enthusiasm by the participants. We have participants who are willing to learn. We have a good set of coaches who are coming forward and interested in developing the young players and this will speak volumes for St. Lucia football in the long run".
Lake added; "In the past CONCACAF did no coaching education and now we are seeing the need especially in the region for our coaches to become certified and licensed and be able to develop the players so they can compete not only in St. Lucia and the Caribbean region, but even on the world stage. What CONCACAF is doing is to make sure that the best practices that are around the world in different confederations are reaching the right persons which is our coaches who are working with the youth".
He said in the long run if this is continued better coaches will be developed, and better coaches will make better players and national teams will benefit. We will see better football and more progress from our senior national men's and women's teams.