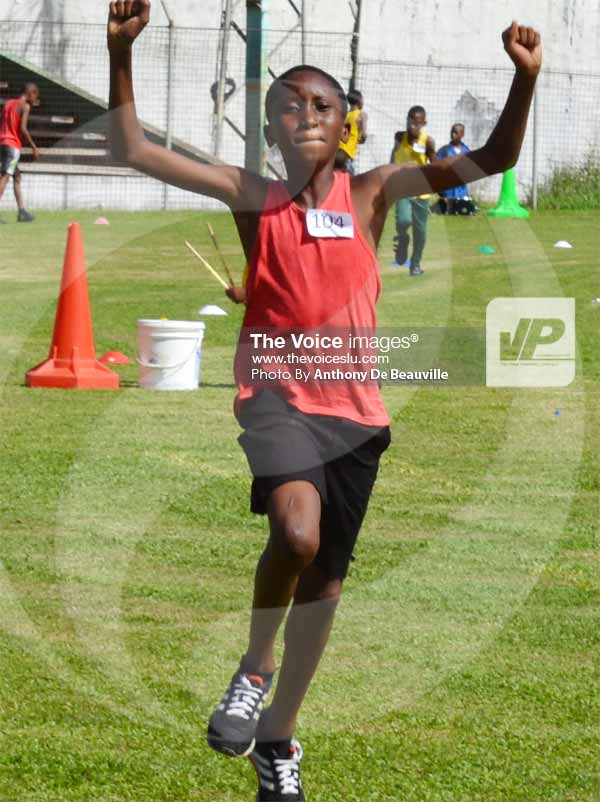 IT was an early birthday present for young Kelly John, No. 104 of Phillip House as he retained his title at the St. Aloysius R.C. Boys Primary School road race yesterday morning ahead of 129 other competitors. John will be celebrating his 12th birthday on Wednesday.
John had captured the title last year and repeated with a time of 15 minutes 17. 35 seconds, watched by the entire school that gathered at the Mindoo Phillip Park with their drums beating and flags waving.
He recently won the District 1 Road Race representing the St. Aloysius R.C. Boys Primary School.
Chasing John home for a close second place was GermelIssac (Aloysius House) in a time of 15 minutes 17.48 seconds. Third was Andres Daniel (Phillip House) in a time of 15 minutes 35.70 seconds, fourth was Andel Harris (Clarke House) in a time of 16 minutes 23.80 seconds and fifth was Jose Metcaff (Clarke House) in a time of 16 minutes 28.35 seconds to round off the top five finishers.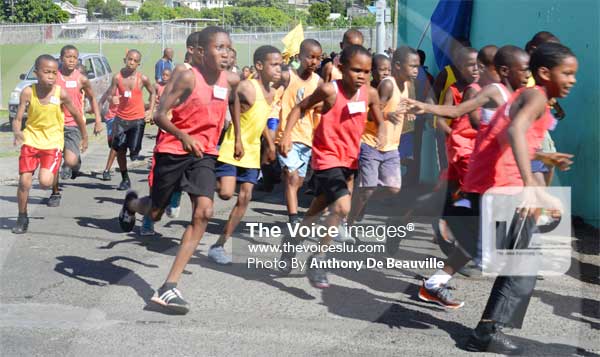 The route was from the Mindoo Phillip Park left onto the Marchand Road, Independence City, Ravine Chabot Hill, down Water Works Road, past Entrepot Secondary School, Marchand Market and unto the Mindoo Phillip Park for the finish line.
John said after his victory, "In terms of the competition only one boy stayed with me for a brief moment. He never for once threatened to take the lead as I kept a close eye on him. The route was not a problem because its one that I have done before. I felt relaxed throughout. I am very happy I won following weeks of hard training".
Nigel Francis sports coordinator at the R. C. Boys Primary School commended the 130 participants saying they had worked hard in their preparation leading into the event.
This was the final sporting event for the school for the year, but come 2016 the boys will commence training by the third week in January for the school's annual track meet.