By Kingsley Emmanuel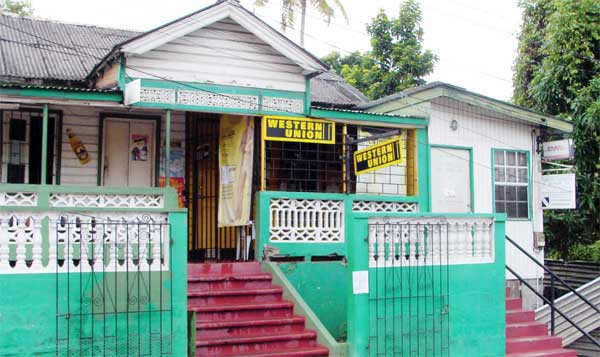 UP to press time yesterday, Police had made no headway in their investigations into the armed robbery of $7,000 of Western Union money in Vieux Fort last week.
The daring daylight robbery occurred on Clarke Street, next to the company's premises. Two unmasked but armed men pounced on an escort who had just returned from the bank with the company's money. The escort was about to deliver the money to the office but was forced to hand it over to the robbers instead.
The robbers escaped on board a car after they fired several gunshots, damaging the rear window of the car in which the escort was seated. They fled the scene via the busy lower Clarke Street.
Police described the incident as a well-executed plan.
Inspector Leonce of the Vieux-Fort Police station told THE VOICE that the robbers escaped on board a Honda Civic car, which carried the number plate, 6802. He said the police had attempted to trace the car but the traffic department of the police force had no record of any Honda Civic car with such a number.
"We are continuing our investigations into the matter and will do all we can to ensure the robbers are apprehended," Leonce said.
Joseph Jones who operates a bar which houses Western Union said he was in his inside when he heard several bullets fired outside.