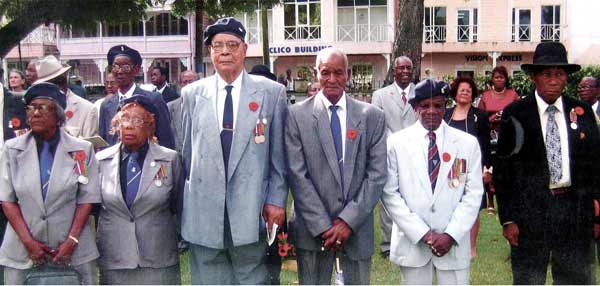 THE public is invited to an exhibition on St. Lucians and St. Lucia during World War Two, 1939-1945.
This year marks the 70th anniversary of the end of the war. St. Lucians volunteered and enlisted in the Royal Air Force, the Royal Navy, the Merchant Navy and the Auxiliary Territorial Service.
The young men and women who volunteered and survived are now old, but their courage and generosity more than 70 years ago should be remembered and honoured.
Since the end of the World War One in 1918, November 11, the date on which the Armistice was signed, has been known as Remembrance Day, and a commemoration has been held on the Sunday nearest to that date. This year the official ceremony will be held on Sunday November 8 at the cenotaph on Derek Walcott Square, beginning at 9:00 a.m. This will be followed by the laying of wreaths at the memorial George V Park to honour the French volunteers or "dissidents", and at the Commonwealth War Graves at Choc Cemetery.
The exhibition will be open from Monday to Thursday November 12 at the Blue Coral Building on Bridge Street, Castries.