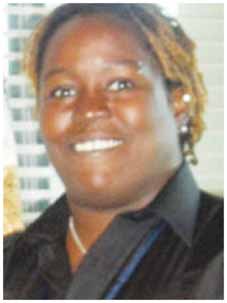 ALL participants have hailed the third Caribbean Women and Sexual Diversity Conference , hosted by United and Strong Saint Lucia/and CariFLAGS Eastern Caribbean Hub and Womantra with support from the Women's Caucus of Trinidad and Tobago, as a success.
The conference, held at the Kapok Hotel in Port of Spain, Trinidad, from October 5 to 11, was attended by over 50 lesbian, bisexual and transgender (LBT) persons, as well as straight allies from the Caribbean and Latin America. A variety of feminist, LBT and women's organisations were represented.
KenitaPlacide, Executive Director of United and Strong, said it was interesting to see the politics and diversity in action between the groups. "Being able to pull it off and English-speaking Caribbean. The challenge going forward is how do we continue to improve, including ensuring the agenda reflects the needs of the people attending."
The participants attended several facilitated seminars on a variety of subjects, including community grassroots organizing, negative stereotypes and violence, fundraising, both locally and internationally, media and advocacy, creative activism, self-care, analysis of some of the international law relating to women, security of women's human rights defenders and LBT women's movement building through feminism.
The conference was also an opportunity to gather factual data on the issues affecting LBT women and this was facilitated by the University of the West Indies through the Institute of Gender and Development Studies (IGDS), Cave Hill..
IGDS Cave Hill researcher, Shari Innis Grant, said: What both last year's and this year's conference provided was the opportunity to fill a gap of documentation of LBT persons' experience throughout the Caribbean. There is a lack of data across various areas in the Caribbean, we rely on anecdotal evidence but we're now getting into a pattern of really firm, consistent, dependable documentation".
The conference made a decision to host the fourth Caribbean Women and Sexual Diversity Conference in St. Croix with the support of Liberty Place.