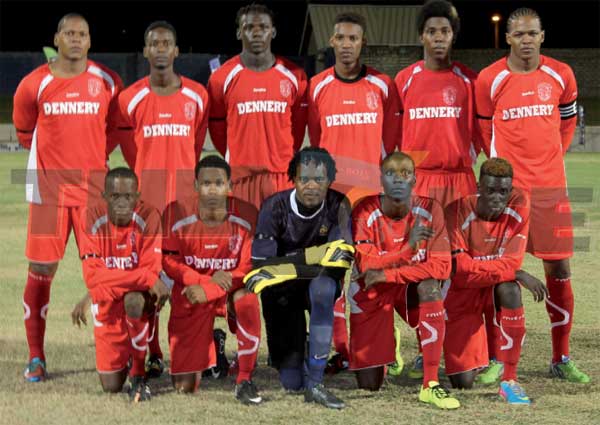 HUNDREDS of football fans from around the island are expected to converge at the Phillip Marcellin Grounds on Vieux Fort this evening for the semi finals of the Blackheart / St.Lucia Football Association Knock Out tournament.
At 6:30 p.m. Soufriere comes up against Micoud, while at 8.30 p.m. defending champions Canaries takes on Dennery.
On Wednesday evening in the second set of quarter finals played in front of an appreciative crowd of supporters at the PMG, Soufriere and Micoud made light work of their opponents.
Soufriere were first to do so with a 2 – 0 win over Roseau Valley in what can best be described as a dull encounter where both teams struggled to put their passes together throughout the entire 90 minutes of play. However, goals from Artherton Griffith in the 60th minute, his third of the tournament to make him joint top scorer with Ridel Stanislaus of Denner,y and a strike in injury time from Nixon David gave Soufriere the 2 – 0 win and a place in the semi finals.
Their semi final opponents will be Micoud who had a convincing and well played 3 – 1 one win over Marchand. For Micoud the goal scorers were Salim Joseph in the fourth minute, Kyron Marcellin from the penalty spot in the 58th minute, just after Marchand had missed from the penalty spot themselves after Dwight Polius had his shot well saved by the Micoud custodian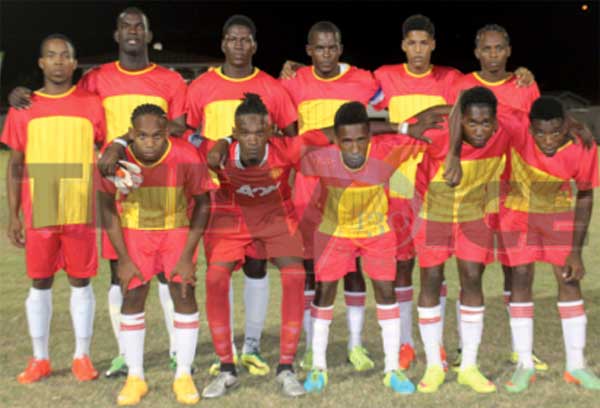 In the first semi final from 6:30 p.m. Soufriere comes up against Micoud while in the second semi final from 8:30 p.m. defending champions Canaries takes on Dennery. Noah Didier and Kersan Marcellin put the issue beyond doubt with a goal in the 74th minute.
Meanwhile, to date a total of 30 goals have been scored in 12 matches at an average of 2.5 goals per game, the same number of goals scored at this very stage in the tournament last year.
The highest scoring team is Dennery with eight goals in their two matches played so far. The highest scoring match saw six goals when Soufriere won over Gros Islet 4 – 2.
Leading goal scorers in the tournament – areRidel Stanislaus of Dennery and Artherton Griffith of Soufriere who both have three each.
A total of 45 yellow cards and 5 red cards have been issued. Match with the most cards – Dennery versus Anse la Raye – 8 cards, five yellow and three red.