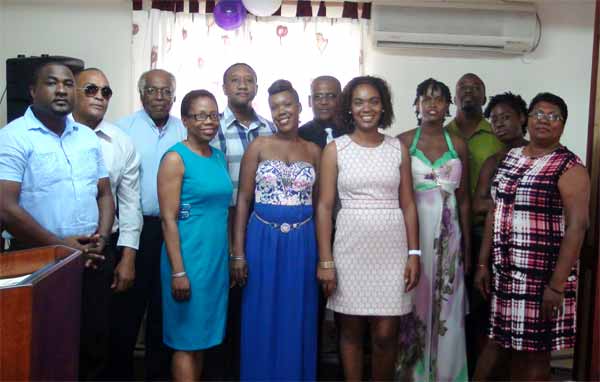 TWELVE middle managers of the Soufriere Foundation have graduated from the University of the West Indies (UWI) Supervisor's Management course.
The UWI management programme is a world-recognised qualification which is attained after completion of 40-hours of classroom study. Participants graduate after completing a case study, dissertation and proctored exam. .
In a small ceremony held to celebrate the participants' accomplishments, UWI certificates were handed out to the graduands.
Director Jaunai opened the ceremony by congratulating the graduands on their performances and announcing the key reasons for the organisation's investment. She said: "It is a demonstration of our commitment to the development of our most important human resource. It is also a vehicle through which the organisation could realize its strategic objectives of cultivating the most competent middle management cadre in the south of the island and producing middle managers who are responsive, empowered, efficient and effective."
Class representative, Lester Cazaubon, closed the ceremony, by thanking the organisation for its investment in the intellectual capital of the supervisors and assuring the audience that empowering the supervisory component of the company's administration would increase the company's viability as an NGO in St. Lucia.
The Soufriere Foundation is a non-profit company located in Soufriere. Its mandate is to undertake social, cultural, human resource, tourism and infrastructure development in the Soufriere area. The organization which was established in 1993 generates revenues from its operational sites: the Sulphur Springs Park, Gros Piton Nature Trail, Comfort Centre, Soufriere jetties and 88.5 Soufriere FM.