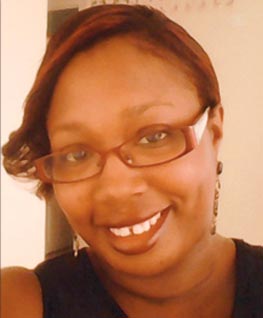 SO it's Kweyol season and of course, any parent with school children will know that this is yet another season to shell out the big bucks on outfits for the numerous "Dress down days" being held at the respective schools.
Well on this particular occasion, I was tasked with fishing through piles of clothing to find something appropriate for my eight year old daughter but all while doing this, I had to bear in mind that I had some strict rules to abide by or my child could land herself in problems for her attire…and I didn't want that.
What problems am I speaking of? Well just over two months ago, I learnt the hard way that my daughter's school really does not tolerate sleeveless tops for girls in any form.
On that said day, I was ever so excited about sending my daughter to school in the cutest and "girliest" dress that was sent to her as a gift from my mother in the UK. I think I was more excited than she was because even I was envious of the dress…if only I had one in my size. Anyway, she wore it and she loved it…it really was a gorgeous dress, however, it had no sleeves. My daughter's back and chest were covered up but…it had no sleeves. I saw this but foolishly disregarded it as harmless because surely, what's wrong with a girl's arms being out?
Skip to 3:00 p.m. and I'm rushing to pick the little one up and asked her how her day had gone. Still in a perky mood, she said; "It was awesome but they made me wear a school top over my dress."
I was immediately upset by this and thought; "What kind of foolishness is this? My child wasn't indecent! How could they ruin her looks like this by putting a worn out school shirt over that beautiful dress? The PRUDES!" Of course, those were my thoughts, but I never said them out loudly.
I asked my daughter: "But why would they do that?" She responded by telling me that it was because her arms were out and it is against the school's rules. I ended the conversation there because I am of the the firm belief that you need to watch what you say around the little ones so even though I was upset by the decision, I would not vent to an eight year old about it.
When we got home, I took another look at the letter sent home to parents and there it was in black and white. "No sleeveless allowed."
Still puzzled and upset, I thought, who do these people think they are teaching, a bunch of nuns and priests? Immediately, On reflection I wondered, is it a bad thing to treat them like nuns and priests who value and respect their bodies and image as opposed to them not caring and allowing the children to come to school dressed any how.
That's when I became thankful for tact and reserve because had I been a tactless loudmouth, I could have gone up to my daughter's school and blasted the teachers for making my child look stupid but had I done that, what would I have achieved? What example would I have set? What message would I be sending out to my little girl? Would I be right in any sense?
I started to think deeper about this matter. Yes maybe, just maybe it might have been a tad extreme to put a mangy old shirt over the beautiful dress but at the end of the day, the rules are the rules and they were put in place for good reason.
Can you imagine what message that would send to other parents if they saw one child being allowed to wear sleeveless and theirs couldn't? Surely their child should be allowed as well. And whilst they're at it, surely it wouldn't hurt if the sleeves were just a bit thinner, would it?! And then comes the allowances for the spaghetti straps, then no straps at all (barrel tops).
Then also, surely it can't hurt if my little girl comes in with a skirt or dress just above the knees, would it?! That is until the dresses, skirts and shorts become so short that you don't have to question whether they're wearing underwear.
Every year, I keep hearing parents quarrelling over the fact that their child was sent home to change after they were dressed inappropriately.
This led to my other trail of thought. If you as a parent know that the schools have these strict rules, why would you knowingly challenge them and then blow your top when your child is punished by either being sent home to change or is forcibly made to cover up with an old school uniform? You knew what you were doing from the get go so be a grown-up and accept the consequences.
I know that there are also children, particularly the older ones who would leave the house dressed one way but sneak clothes in their bags and get changed into skimpier outfits once they are out of the house…to them I say, take what you get! You are knowingly break the rules so accept the punishment.
And parents, if this be the case, you shouldn't be going to the school guns ablaze. You should look closer to home, say, at your child/children and deal with them accordingly for breaking the rules and also deceiving you.
If you are going to get upset with the school's reaction to you and your child/children breaking the rules then you have some serious re-evaluating to do on your attitude and parenting skills as you are doing nothing but teaching your child to be a law breaking rebel…is that really the message that you want to send out?
I know that we want our children looking the best. After all, every good parent wants their child to be happy and let's face it, the only thing that makes a child happy on dress down day is them looking great amongst their friends…there's nothing wrong with that because even as adults, when we go out we want to look the part, right?
So yes, whilst we may find some of the rules a bit stringent, like I did by thinking there was nothing wrong with my child wearing a sleeveless dress, we have to realise that they are doing it for the greater good of those same children that we want the best for.
We must stop to see that these children are not being forced to look like nuns and priests, but instead, they are being made to realise that their bodies are important and that they shouldn't be exposing them to the world and especially the people out there who just might be tempted to harm them because of what they are wearing.
Remember, we are adults and whilst we still have examples to set for our children (because they do copy what they see us doing) we have to bear in mind that they are CHILDREN and they don't know all the dangers that are out there just waiting to pounce on them. It is up to us to teach that to them so that they can grow up and know how to dress appropriately in the future.
So after having that long and hard thought, I say thank you school for reminding me as the responsible parent that there are rules to be followed and that they are for my daughter's own good.
After thinking it all over, I came to realise that I'd rather them treat my child and all her schoolmates like a nun than to not care and have them exposed to friends and other students dressing like mini "Ecstasies"…you know, the infamous "tourism worker".