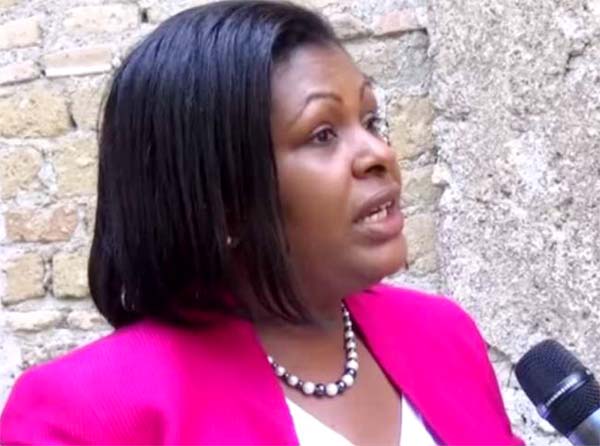 THE opposition United Workers Party (UWP) has been thrust into further disarray with the nomination last Sunday of Sarah Flood-Beaubrun to contest the party leadership at next month's convention.
Flood-Beaubrun who served in a Labour Party Cabinet and later contested a Castries Central by-election as a member of the Organization of National Empowerment (ONE) which never really got off the ground, has been known for some time to be cool towards the UWP since her acrimonious break with the SLP brought on by her opposition to an Abortion Bill.
In fact, Flood-Beaubrun told THE VOICE yesterday that she has been a member of the UWP since 2006
She served as St Lucia's Representative to the United Nations during the last UWP administration.
Flood-Beaubrun was nominated at Delegates conference at Micoud last Sunday. She will go up against incumbent leader Allen Chastanet who has already roundly defeated two previous challengers for the UWP leadership, former leader Stephenson King and Dr. Claudius Preville.
Ironically, although Chastanet's leadership of the party has been under constant criticism from within, none of those who have found fault with him have accepted nominations to oppose him or even to sit on the next UWP executive.
That list includes King, former deputy political leader Lennard "Spider" Montoute, former deputy Chairman Mary Polius, all of who declined nomination Sunday.
The nominations accepted Sunday have done nothing to convince supporters that the rift within the party is about to be mended, with the date for the next general election continuing to wind down.
Four candidates were nominated to contest the position of deputy political leader. They are: Dr. Gale Rigobert, who is the current Leader of the Opposition), Guy Joseph, Ezechiel Joseph, the incumbent party chairman) and newcomer Dr. Andre Mathew who had earlier expressed an interest in contesting a seat for the party.
There was another interesting development as well in the nomination of former UWP Senator and Minister of National Security Guy Mayers unopposed as Chairman.
The emergence of Flood-Beaubrun has caught most political observers by surprise. But she told THE VOICE yesterday that she had brepeatedly been asked to join the fray.
She said: "The requests became so frequent and earnest, and the need so great. I believe that I can help reunite the UWP and lead the party into a successful general election."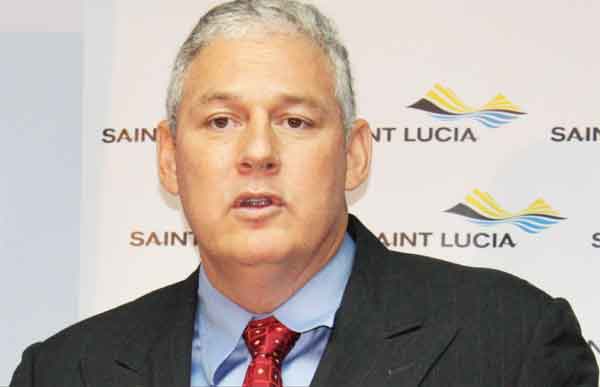 She promised to do her best to serve with honesty and charity, genuinely seeking to give others the opportunity to also serve their country and people. "UWP members can expect openness, transparency and fair play – essential for unity. We will become a family once more, united in mission and purpose", she said.
Flood-Beaubrun added: "People want openness and straight talking, say what you mean, and mean what you say, whatever issue is to be addressed. The challenges we face are clear. Most of the solutions are obvious, or we can find the best answers! Commitment, discipline and hard work is what will get us there. As a people, we are more than capable of achieving all we aspire. I pray that my return to politics offers such hope to my fellow citizens and that together we can put our shoulders to the wheel and achieve greatness".
As to which seat she will contest in the next general election, she responded: "I am leaving this in the bag for now. There are a number of options, though".
Chastanet seemed unconcerned about this new challenge yesterday. In fact he was quoted as welcoming Flood-Beaubrun's decision to challenge him, referring to her bid as an indication that democracy is still alive and stronger than ever in the UWP.
He said he was looking and said he looks forward to the decision on November 15.
But Chastanet appeared unfazed by the outcome of the tussle with Flood-Beaubrun after having whipped both King and Preville by huge margins in the previous two conventions. He was confident that the work he has done within the party since taking over would carry him through.
Flood-Beaubrun is an attorney by profession. A devout Roman Catholic her political stock rose after she challenged the St Lucia Labour Party government of which she was a member over a bill to allow abortions in certain circumstances, using some of the harshest references to her government colleagues ever witnessed in the House of Assembly.
She has been equally vocal in matters of morality boldly espousing the positions of her Church and famously took part in a church protest march against abortion while visibly pregnant.
In May this year she was quoted in an exclusive interview with LifeSiteNews as telling how in 2011 the United Nations bullied St Lucia into inserting language dealing with homosexuality and abortion into a political declaration on HIV/AIDS, threatening to withdraw all help to those suffering with deadly disease unless it complied.
"They were going to withdraw all aid — all aid from us! — to deal with issues of HIV/AIDS unless we allowed these terms in the document," Flood-Beaubrun said while in Rome during the recent Rome Life Forum.
Flood-Beaubrun was fired from the Cabinet of Prime Minister Kenny Anthony over her abortion stand and later resigned in early 2006. This prompted a by-election in her Castries Central constituency which she lost. She had won the seat in the SLP landside of 1997 and retained it in 2001.
Following the UWP election victory in December 2006 she was made Speaker of the House of Assembly. In September 2008 she was appointed deputy Permanent Representative to the UN.