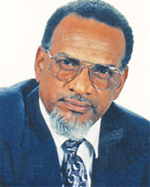 THE idea of faith or a belief in an unseen god has never fazed me. To be perturbed had seemed that one had first to nurse competing thoughts. It was either one accepted a supreme, all-knowing God or that one accepted his antithesis – the Devil. Put that way, what was a child to do? I make no claim even at this ripe age to fully understand the mysteries and power of an all knowing and all seeing God. Yet when I count the times that my life has been spared I can lay no irrefutable claim that, something (or someone) more powerful, more forgiving and more thoughtful was not at work.
Certain saving graces I could not put down to mere luck, or serendipity or, anything else than the many prayers, ejaculations and pleadings of my loving parents to that all merciful God. The spiritual universe now embraces them in eternity having both departed mortal life. I have also comforted myself that, that inner spirit of faith is shared equally by millions of Catholics, Buddhists, Hindus, Jews, and Muslims among others.
In my mid-teens when my Catholic affiliation was challenged my standard reply was that 'the Catholic Church may have fallen short and there may be sinful priests; but show me which other religious leaders have not also fallen short.' Sometimes the next question to me was: 'How old are you?' – At which point I simply walked away, not answering.
Soon, I began to read whatever history was available on the operations of the hierarchy of the Catholic Church. I was fascinated with the misbehaviour and political shenanigans of certain early popes. How could I reconcile such conduct with 'the successors of St. Peter?' Peter, the simple fisherman who became the chosen 'rock' upon whom Christ invested the mission to perpetuate his message. Could Peter have been as naughty as some of these early popes? I wondered.
Given such negatives relative to the early popes, my curiosity was aroused when I first learnt that Pope John Paul the Second was to visit Saint Lucia. On hearing the news my mother who had lost the use of her legs, and used a wheel chair to get around, decided that she would walk again if the Pope would only pray with her. In the face of such faith, who could deny her wish? On the Pope's visit we did what we could to get her to the Catholic Cathedral in Castries where the Holy Father was to celebrate mass. At one point a Cardinal who had accompanied the Pope took a firm hold of both my mother's knees and commanded her to 'stand-up and walk.' She dutifully obeyed! Who cared, he was not the Pope? She had lost the strength in her legs after years of inactivity, so she was only able to walk a few short steps. But she walked! Should I have been vexed with her for placing such abundant faith in mere man?
Yet, for me, Pope John Paul the Second was a side issue. My real interest was in John Paul the First who had seriously aroused my already active political mind by what I had read about him and the changes he envisioned for his Catholic Church. John Paul the First was the first Pope as far as I could tell, to have combined the names of two of the most powerful and influential followers of the early Jesus. That name taking was new, but not controversial.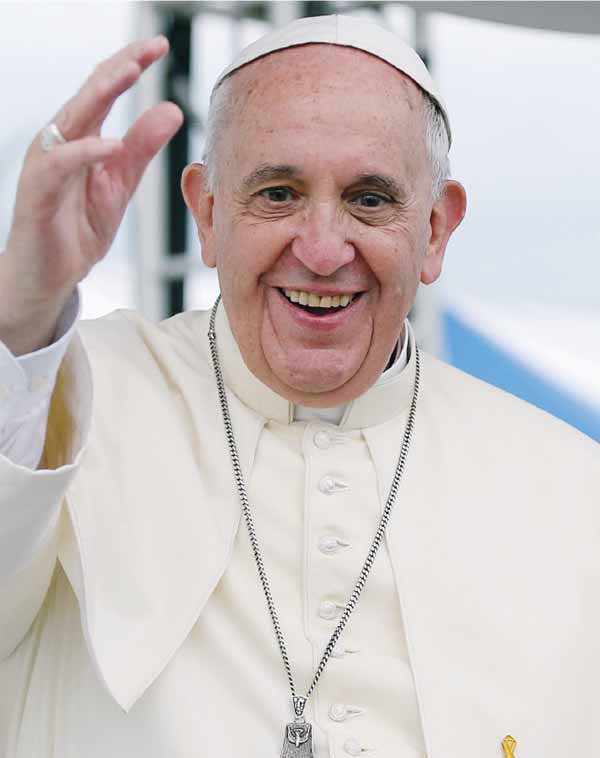 By my Catholic standards, Pope John Paul the First was a radical. And I like radicals! People who want to make deep sweeping changes for better always appeal to me. Perhaps that's what so fascinated me about Jesus Christ – and the new Pope Francis. Pope Francis seemed determined to turn his church back towards the Jesus Christ which millions of Catholics and other Christians have encountered in the new testaments of Holy Writ. For this reason many people believe that Pope Francis is leading his people away from man-made teachings and rules, to the simple message of love, of tolerance, of bearing wrong manfully and calmly and with dignity.
I pray that Pope Francis will be spared by the demons that have taken hold of the Christian churches and who use it for power politics whilst growing fat and lazy on the regular offerings from the widow's mite. Other con-artistes and evil men may also have infiltrated the many other community churches throughout the world. Their mission seems to be to get very rich, very fast.
Pope Francis is gently persuading, if not exactly demanding, that the Catholic Church returns on its spiritual journey to Damascus perchance to rediscover the new light of Saint Paul's transformation. It may be the best thing a pope has done for those who wish to witness the source of Paul's faith. That spiritual light may eventually lead to the one Jesus so many wish to encounter in their daily challenges. This hard and unfriendly world can certainly do with new light – Jesus.
If it was Jesus who led to Pope Benedict's resignation, it was one even greater which chose Pope Francis as replacement. The first thing about Pope Francis was his choice of name. The only other of significance I recall was Francis of Assisi. The prayer associated with Francis of Assisi asks of God to make of him an instrument of His peace. I had neglected that prayer until I heard the name the new Pope had chosen. I am happy to say that I suspect, yes suspect, that my faith has been renewed and that there is hope even for one such as me.
Since becoming Pope, Francis has been working to turn the Catholic Church around towards Jesus. So far, he has openly referred to himself as a sinner. I liked him even more after that. Yes, I admit I like sinners. I hate sin but I like people who dare to commit sin for whatever reason. A sinner is someone who can be made better. A non-sinner is no fun, no challenge.
During his visit to Cuba and the USA Pope Francis consistently asked people to pray for him. He has since becoming Pope lessened the stain of divorce and annulment of marriage in the church. Annulment claims that there was never a sacramental marriage, before God. Removing the haste to excommunicate Catholics also speaks well of the Francis papacy. This is what Jesus would have done. As I see it, Pope Francis is trying hard to bring back Jesus Christ within His Church and the Church back to Jesus.
It is becoming increasingly clear that Pope Francis is determined to get his priests, bishops and religious off their safe sanctuaries and go into the villages and rural communities to meet the poor, the sick, the homeless and to feed and clothe them. This is the central message of Jesus Christ as most Christians understand it. Forgiveness, even as we insist that justice be done, is a lesson worth remembering.
There is still a mountain of desirable changes to be implemented to save the Catholic Church. Pope Francis seems up to the task. That was the pervasive message felt throughout the USA on the occasion of the Pope's recent visit. Hopefully, the cities of Washington, New York and Philadelphia will long remember Pope Francis and be moved by his simplicity, his love and his faith.