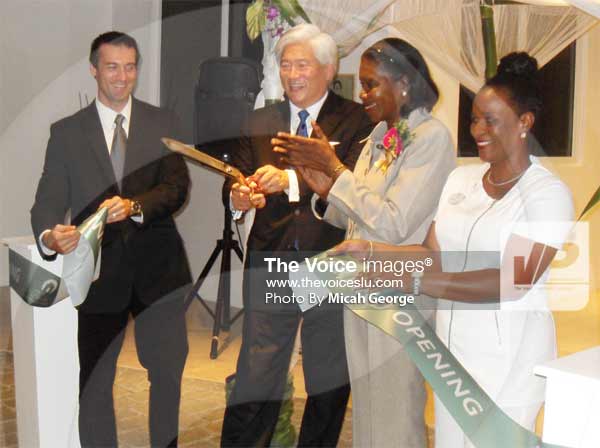 A new spa centre has been opened on the island to enhance Saint Lucia's tourism product.
Located at Windjammer Landings, it is said to be a haven where one can harness one's energy and reconnect with their health and well-being.
Commerce Minister Emma Hippolyte, who officiated at the ribbon cutting ceremony, said that the spa will not only complement the resort but enhance the island's tourism product.
"On a whole this will redound to the benefit of the staff and clients by creating greater customer satisfaction, enhanced competitive advantage and in turn generate additional revenue streams for the hotel and tourism industry," Hippolyte said.
The Spa was officially opened Thursday night. It is a 5,200 square foot facility, with a fresh modern interior inspired by natural surroundings that invites the outdoors inside with the use of high ceilings and large windows drenched in natural light.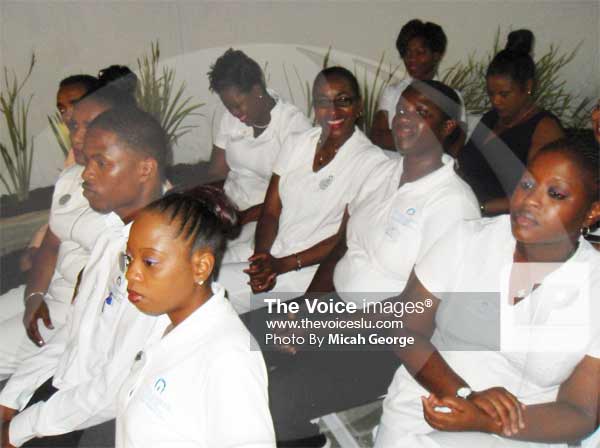 The reception area has a striking water feature to create a serene and tranquil ambience. It comes with a juice bar that serves fresh juices and smoothies tailored to the individual treatments and experiences the bar was created using fresh herbs and spices grown in the hotel's own herb garden, according to Managing Director Mark Ozawa.
The Spa has six treatment rooms named after local beaches with the signature room, called Labrelotte, having two massage tables, a Japanese soaking tub, an indoor shower, an outdoor shower and an outdoor patio, relaxation room, manicure, pedicure and hair salon. There are men's and women's locker rooms with individual steam rooms.
"Our spa experiences feature luxurious beauty and wellbeing treatments including travellers' reprieve massages, seaweed body wraps and correcting facials. We use locally-sourced ingredients such as fruit enzymes, vitamin C and raw cacao, incorporating products from high antioxidant and mineral rich skin care…" Ozawa said.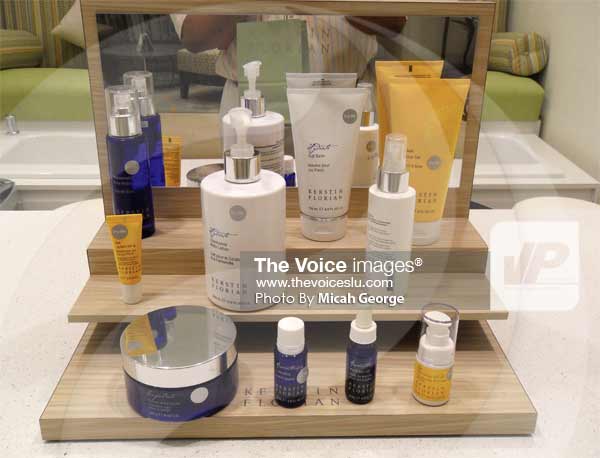 The spa has partnered with two companies, namely Natmed Ltd and Kirstin Florian to provide products that are all 100 percent natural with ingredients from Saint Lucia and elsewhere.
Saint Lucia currently has 31 stand alone spas and 22 hotel spas and an active hair, beauty and spa association, testament to the country's continuing quest to provide high quality spa facilities to the world, according to Hippolyte.
"This is testament of Saint Lucia's continuing quest to provide high quality spa facilities in order to remain competitive and to attract more visitors. This would redound to the benefit of the country by attracting more investments which would provide more foreign exchange and curb the unemployment rate," Hippolyte said.