Venezuelan Leader Promises Closer Ties With Caribbean.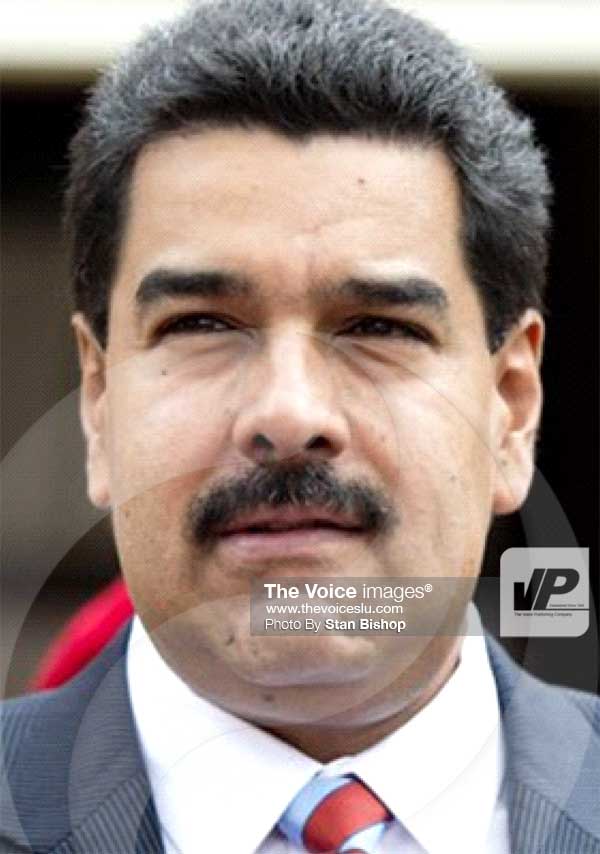 DESPITE spending just a few hours in Saint Lucia last Saturday, Venezuelan President, Nicolas Maduro, had enough time to address local politicians, telling them that the 21st century belongs to Latin America and the Caribbean.
Maduro's brief state visit to Saint Lucia involved a trip to Government House, a welcome reception at the Prime Minister's official residence at Vigie, and addressing a special sitting of Parliament before leaving for Grenada later that day.
Maduro told Parliament that unity, peace and a common purpose were the key essentials towards the region's social, economic and cultural development. He said that while the last century was practically dictated by the West, the time had come for Latin America, Central America and the Caribbean to collectively assert their confidence in making this one theirs.
"Today, we are just at the outset of this new century, this long 21st century that we should undertake in our journey," Maduro, who spent the past weeks visiting the Eastern Caribbean, said, "We can then say when we look at what is going on in Latin America, Central American and the Caribbean, all the progress that has been achieved, we can say that Hugo Chavez was right: that this could be our century."
He continued: "We can see that we have already united in our goals. However, we still have a long way to go before achieving true development and prosperity for our peoples. Only unity will make us free. Only unity will consolidate our identity and our right to independence. Only through unity can we present ourselves to the world as a bloc of effort and hope."
Invoking the memory of his predecessor, Hugo Chavez, and Venezuela's liberator, Simon Bolivar, throughout his speech, Maduro described the region as "a zone of peace, prosperity and shared development" that needs to "base our relations on the principles of equality, respect, trust and solidarity." He said that while other foreign interests conspire against the pursuit of unity within the region, the region in turn needs to map its future for generations to come.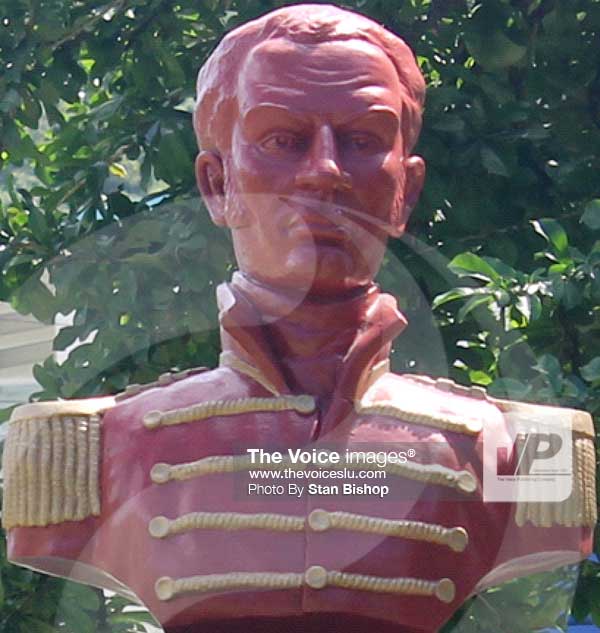 "I have the faith, I have the total conviction that in this 21st century we will be able to achieve all this," the Venezuelan president said. "I'm convinced that if we unite our capabilities, our spirits, our force, we will be able to bequeath to future generations a Latin America and Caribbean region which is fully consolidated and, most of all, a region of peace."
Saint Lucian-born Jean Baptiste Bideau, who is credited with accompanying Bolivar on his journeys between 1815 and 1816 – and saving his life, too – came in for high praise from the Venezuelan head of state, who described Bideau as a martyr.
Born in Desruisseaux in 1780, Bideau was an officer in Bolivar's army, participating in numerous battles that led to the creation of eastern Venezuela, where he later became governor. Bideau died there on April 7, 1817.
Maduro called for a joint effort between Saint Lucia and Venezuela to appoint a high-level commission to organize celebrations to mark the bicentennial of Bideau's death in April 2016, with those celebrations to be observed in both countries.
"It is the spiritual strengths given by those virtuous fighters who bequeathed us the freedom that we enjoy today," Maduro said. "Those (architects) of our history, Bideau and Bolivar, are those heroes that we have to pay tribute to today; those, among others, who for centuries fought in order to achieve freedom, independence and happiness for our people."
In recognition of Bolivar and Bideau's friendship, both their busts were erected in Place Bideau near Parliament building in Castries.
The friendship between Saint Lucia and Venezuela is a decade-long one that has seen Saint Lucia benefiting from that South American country on many levels, including econimcally and culturally.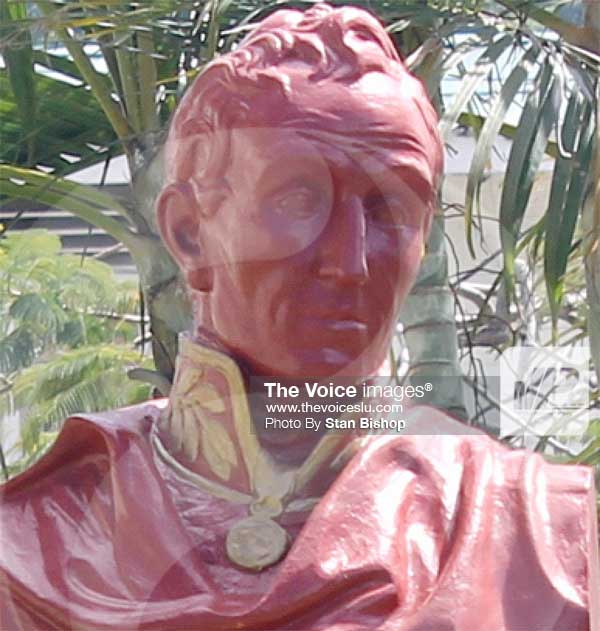 The recently-opened ALBA bridge in Grande Riviere was financed by the Venezuelan government. Saint Lucia also received a grant recently from the Venezuelan government totalling US$10 million earmarked for the NICE (National Initiative to Create Employment) programme that aims to employ 5,000 Saint Lucians.
During his appearance on "In Touch with Jadia Jn. Pierre-Emmanuel" on Choice TV last Monday evening, Prime Minister Dr. Kenny Anthony said Maduro's visit last Saturday served to further deepen the relationship between the two countries.
"It was an opportunity for us to review the cooperation programme between the government of Venezuela and the institutions set up by Venezuela to cooperate with the region, namely Petrocaribe and the ALBA Bank," Dr. Anthony said. "As you know, Saint Lucia has received upwards of $37 million from these institutions."
The Prime Minister said that among the other programmes Venezuela is expected to finance in the next few months is the Roseau resettlement programme, whereby residents in that community would benefit from improved housing conditions.