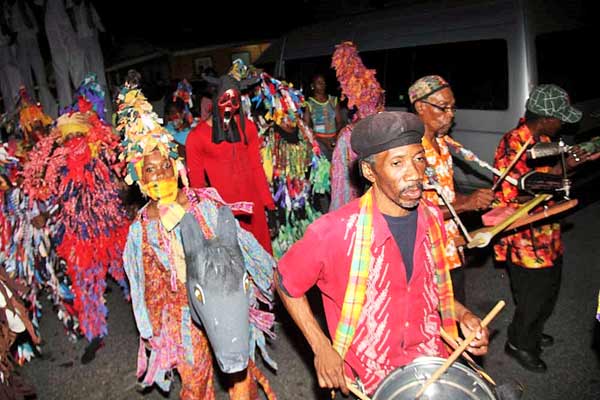 ST. Lucia Electricity Services Limited (LUCELEC) hopes every Saint Lucian had a Bon Jounen Kwéyòl, as the country joined the rest of the world in observance of International Creole Day on Wednesday 5.
In its continued commitment to celebrate and preserve St. Lucia's culture and heritage, LUCELEC provided support to six events on the Creole Heritage Month calendar.
These include the Boguis Jounen Kwéyòl festivities, one of the host communities, and continued sponsorship of the JennèsKwéyòl pageant organized by the Folk Research Centre.
LUCELEC also continued its support for the SwawéKwéyòl event of the Ministry of Tourism, Heritage and the Creative Industries. It was held at the Fond d'Or Heritage Park in Dennery on Saturday, October 24.
In addition, the company also supported the KwéyòlEn Mouvman parade held on VandwédiKwéyòl at the Gros-Islet Friday Night Street Party.
LUCELEC is also a sponsor of De Soca-Lypso Revue Calypso Tent "AnnouManjé, Dansé, ChantéenKwéyòl" competition. The final event on the Creole Heritage Month calendar, the Kwéyòl song competition will be held on Saturday, October 31, 2015 at the National Cultural Centre.
Creole Heritage Month was held this year under the theme, "Avanséépikiltinou, kakonnètéwitajnou" – "Forward with our culture, knowing our heritage".