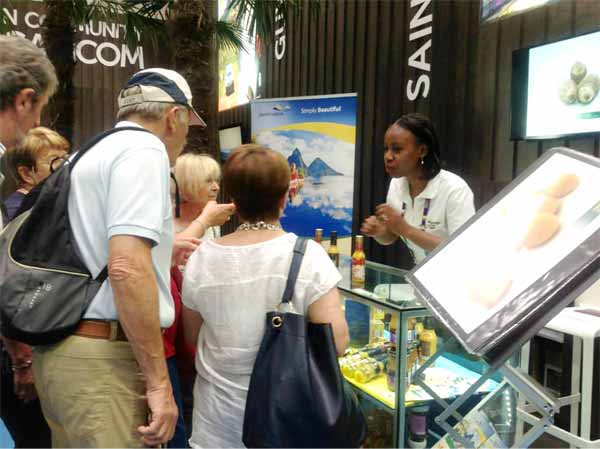 THE Trade Export Promotion Agency (TEPA) has secured prominent and sustained visibility for Saint Lucian brands, products and services within Expo Milano.
The universal exposition held in Milan, Italy enjoys a six-month long run from May 1 through to October 31under the theme "Feeding the Planet, Energy for Life".
With over 20 million visitors expected to tour the exhibition during its six month period, Saint Lucia's participation is expected to benefit the island not only as a tourist destination but also economically through showcasing the foods and products that are available on island; focusing largely on providing information about the foods prevalent in Saint Lucia and the products made from them.
Saint Lucia's national stand is part of a CARICOM contingent, showcasing the island's goods, services and culture, highlighting its history and major cultural events as well as key tourist attractions.
The sectors represented at Milano include agriculture and agro processing, tourism and creative services. In keeping with the theme, a number of activities have been undertaken in the Saint Lucia stand over the past few months specifically to promote and market the island as a destination.
TEPA's Marketing and Promotions Officer, Andrena Simon reports that these activities have attracted immense interest. She said: "We have been very deliberate in going for the sensory appeal factor in the ways we showcased our several quality brand, products and services. We used tactics like product tastings with Saint Lucian rums and sauces; exposing travel and tourism personnel to seminars, disseminating information on the island, representing Saint Lucia at events dressed in national wear and hosting of events in collaboration with other member states to showcase island offerings".