Deputy Speaker, MPs Among Those Failing To Declare Their Assets.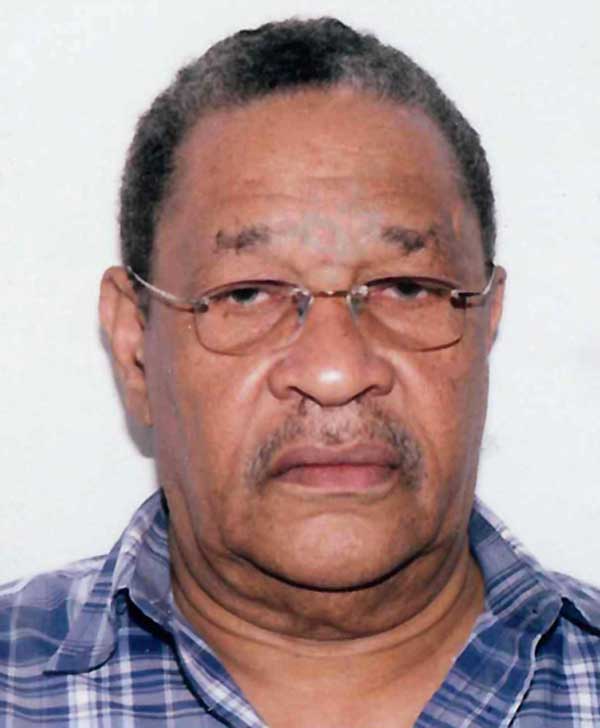 A number of prominent public sector figures who have failed to file declarations of their income and expenditure to the Integrity Commission could very well find themselves having to answer to the Director of Public Prosecution.
Integrity Commission Chairman Winston Taylor told THE VOICE yesterday that the names of the defaulters have been submitted to the DPP for immediate action.
The Commission last week published in the Official Gazette the names of public officers who had complied with the law by submitting their declarations for 2013 and those who had failed to do so.
The need for these declarations to be made to the Integrity Commission is aimed at discouraging corruption and other abuses in public life. The Integrity in Public Life Act targets politicians, parliamentarians and senior public servants.
Taylor explained to The VOICE that according to the Act, a person in public life who fails to file a declaration under the Act, or fails to furnish particulars will have his/her name published in the Saint Lucia Government Gazette.
And in the case of a public servant a report of that person's failure to submit a declaration shall be submitted to the Public Service Commission for further action.
He further noted that the Commission may, in its discretion, send a report to the DPP for further action.
The Integrity Commission is currently reviewing submissions for the year 2014.
As for those persons who failed to comply with the Commission for the year 2013 they will now have to face the DPP or comply. And there are several of them from members of parliament such as Dr. Desmond Long, (Anse La Raye/Canaries) who is the Deputy Speaker of the Lower House and Edmund Estaphane (Dennery South), Stephenson King (Castries North), and Senators Lenard Montoute and Andy Daniel.
Other high ranking members of the Government of Saint Lucia who have failed to submit declarations for the year 2013 as required by section 11 (1) and sections 12 and 13 of the Integrity in Public Life Act No 6 of 2004 are the Cabinet Secretary, Darrel Montrope; permanent secretaries Titus Preville, Hubert Emmanuel (now Saint Lucia's Ambassador to Taiwan), SylvestreClauzel, Tracy Polius and Sonia Augustin-Monrose.
Chief technical officers in government ministries and heads of department have also failed to submit declarations of their income and expenditure to the Integrity Commission for the year 2013. They too, have had their names printed in the government gazette and handed over to the DPP.
Persons like Ray Narcisse, acting Labour Commissioner; Cyprian Yarde, the Substance Abuse Director; Victoria Alcide, Deputy Director of Corrections; Thomas Auguste, Director of Meteorological Services; Celsus Baptiste, Commissioner of Lands; Leonard Terrance, Manager of the Boys' Training Centre; KenrickRaveneau, General Manager of the National Housing Corporation; Joseph Maxwell, Chairman, Radio Saint Lucia; Octavien Charles, Chairman, Amazona Properties Ltd.; Cletus Bertin, Chairman, Government Information Tech Services; Desmond Astwood, Chief Executive Officer, Government Information Tech Services; Trevor Louisy, Chairman, NIPRO; Vaughn Charles, General Manager, Saint Lucia Fish Market Corporation; Martin James, Chairman, Saint Lucia Marine Terminals Ltd.; Jeanine Compton-Antoine, Manager, Soufriere Marine Management Association; Malcolm Alexander, Chairman, James Belgrave Micro Enterprise Development Foundation; Petrus Compton, Chairman, Cultural Development Foundation; Ernest Augier, Chairman, Saint Lucia Social Development Fund; Urban Dolor, Principal, Sir Arthur Lewis Community College; Roston Taylor, Chairman, Free Zone Managing Authority; Gertrude Edward-Scott, Office Manager, Free Zone Managing Authority and Shirley Lewis, Mayor, Castries City Council.
Even Heads of Diplomatic Missions of Saint Lucia have failed to file declarations with the Commission in 2013. Those named in the Official Gazette notice are Dr. Ernest Hilaire, High Commissioner, United Kingdom; Dr. Charles Isaac, Ambassador to Cuba and Sonia Johnny, Ambassador to the United States of America and the Organization of American States.
"Please be informed that the names of these officers have been forwarded to the Director of Public Prosecutor for immediate action," Taylor noted in public announcement.
According to Taylor while the Commission cannot impose penalties on defaulting public servants the courts can. However this has yet to be done in the life of the present Commission.
"We have given names to the DPP who has passed on those names to the Commissioner of Police," Taylor said, adding that when contacted by police some of the defaulters hurriedly moved to comply with the Commission.
However there are others who were not genuinely aware that they had to submit declarations to the Commission and complied when it was brought to their attention.