Goddard, Sandals Seek Commercial Title.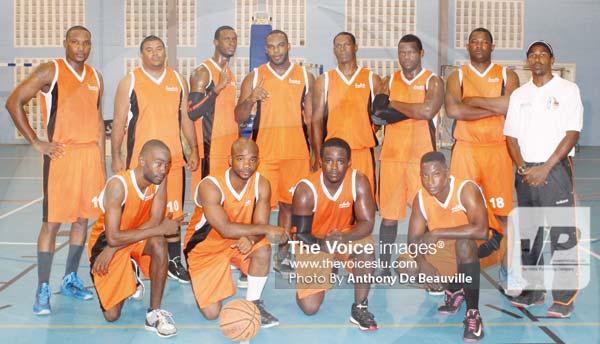 A huge crowd is expected to witness the third place play off and finals this evening when the curtains come down on the third Annual KFC Commercial Basketball League.
The support for the four teams on show is expected to come out from all corners of the Beausejour Indoor Facility as the whistles, clappers, horns and loud screams will flood that venue.
The showpiece will tip off from 6:00 p.m. when Inland Revenue Department with the likes of Keegan Preville and Ron Dumurville will play St. Lucia Teachers Union for the third place silver ware.
At 8:00 p.m. all eyes will be on centre court as the atmosphere will shift into high gear for the much anticipated championship clash when Andre Louison and Ali Quinlan lead Goddard Group of Companies charge against Sandals High Risers under the watchful eyes of head coach Terrol Compton.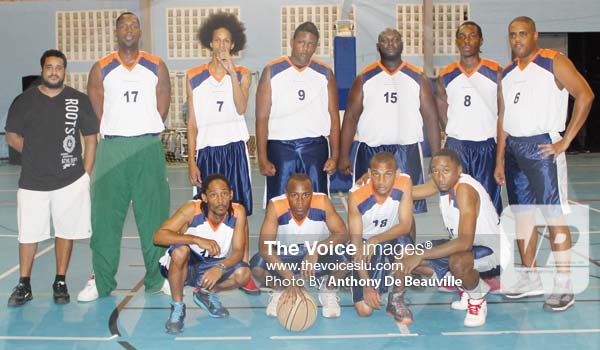 This evening's script is set for a great game of basketball as both teams will want to records their first CBL championship title, but it must also be noted that this is Goddard's second consecutive year into the final. In 2014 they went down to Fire Service 56 – 54 at the same venue.
Meanwhile, last weekend Sandals Resorts- earned their finals place with a 54-51 win over Teachers Union while Goddard's edged out Inland Revenue for the other finals spot.