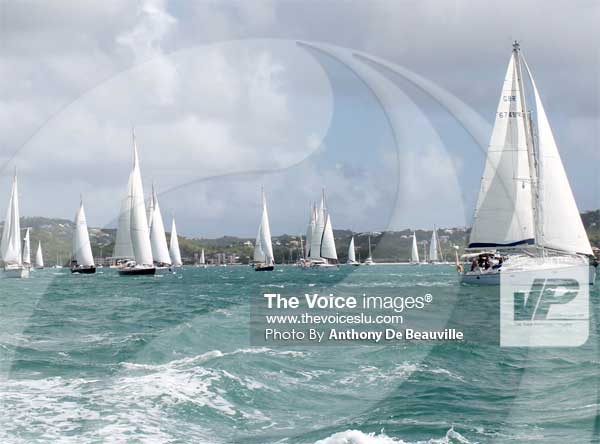 THE start of the annual Atlantic Rally for Cruisers (ARC) from Gran Canaria is less than a month away. In fact what has become the largest transoceanic event in the world sails off on November 22, the 2,700 nautical mile crossing most sailors only dream of. As they sail non-stop through the tropics from the Canary Islands to St. Lucia. ARC takes advantage of the north east trade winds and travels across the tropics.
By all indications 250 yachts will set sail on that day, while 60 boats have already registered for the third edition of the ARC+ (Gran Canaria – São Vicente to Saint Lucia), that will set sail two weeks earlier, on Sunday November.
There will be boats from Germany, Austria, France, Great Britain, Finland, Switzerland, Belgium, Malta, Poland, Norway, the Netherlands, Russia, USA, Canada, Italy, Turkey and Sweden.
Over 1,200 come together in the spirit of adventure and friendship.
On November 22 too Saint Lucians and visitors alike will have their fun as well as the 10th edition of Flotilla will set sail at 10:00 a.m from the Castries Harbour and head up northwards to Island Global Yachting in Rodney Bay located in Gros Islet.