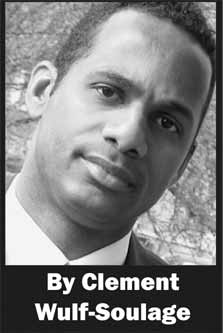 WHEN cornered at a press conference by an inquisitive journalist on his lack of vision, Helmut Schmidt, a former German Chancellor, insolently replied, "People who have visions should go see an eye doctor." This might have been a facetious point, but it's also a serious one. For even eye doctors will admit that the only thing worse than being blind is having sight but no vision.
Predicting the future is a thankless task, especially given the rapid pace of technological development and the many uncontrollable exogenous forces circling around us. But as the saying goes, "The best way to predict the future is to create it." As I began to weave together my thoughts on visionary change and leadership, it occurred to me that a vision, while painted in the colours of the rainbow, might face a dull reality often depicted in the colours of grey, black and white. Still, a just and sustainable society cannot be built on short-termism, adhocism and institutional inertia. Leaders need to look beyond the horizon and prepare long-term projections in pursuit of sustainable development goals. This will require them to scan the world for signals of change – what a management psychologist calls "searchlight intelligence". In striving to excel in health, tourism, the knowledge economy and creative human resources, visionary thinking lends shape to the unknown and provides a lifeline to current and future generations. Without a national vision, the ability to guide the nation's existentialism, secure national ownership and mobilize limited resources will be compromised.
Central to my vision of the future is the judgement that Saint Lucia will need to prioritize the capital budget in an era of obviously finite resources. We'll need to make higher education a priority and give the sector the resources it needs. As a matter of course, a system of vocational and technical education that combines academic studies with industrial apprenticeships and traineeships will need to be established. Furthermore and even more crucially, the Sir Arthur Lewis Community College must evolve within the next five years into a full-fledged national university with an international reach. What is the point of an independent nation-state in the twenty-first century without a university to call its own and an education system which attends to its specific developmental challenges? Besides, a democracy needs an educated and informed people otherwise it will be starved of vibrancy. If economics teaches us anything, it is that education improves an economy, increases its social capital and leads to prosperity.
We must commit (or recommit) to tourism both as a source of income and a catalyst for greater inter-sectoral development. Tourism's potential linkage effects render the industry a viable economic development strategy, especially as we have no real viable alternatives for economic development. Since independence, our island has struggled with problems associated with development, and these have been particularly exacerbated by the absence of an inter-sectoral growth strategy. Given the significant patterns of consumption and resource utilization in tourism, there is enormous potential for agriculture, agribusiness, medium-scale manufacturing and the creative industries to supply the inputs needed to produce tourism and leisure services through forward, backward and horizontal linkages. There has been too much investment in recent years in hotels and retail companies and too little in manufacturing industries, which has left the structure of the economy "distorted".
With the right policies and incentives, I can envisage small and medium-sized companies (SMEs) sustaining Saint Lucia's economy in a significant way, in the absence of new foreign direct investment (FDI) flows. Economic growth alone will not solve unemployment. More creative supply-sided reforms (including expansionary fiscal policies) and active labour market policies (including job training and business development programmes) are needed to bolster the SME sector – the lifeblood of any country's economy. Further, Saint Lucia has the potential to build its SMEs on the strength of the creative arts industry. The point is if we are to truly make an economic success of the creative industries in Saint Lucia, we must aim to strengthen the sector, promote intellectual property rights and invest in the next generation of content creators to keep the flow of IP coming. The economic benefits could be huge.
The development of the agricultural sector to secure increased food production should be a cornerstone strategy if we are truly serious about sustainable development. In fact, one of the keys to sustainable development is food security. It's worth noting that annually more than US$2 billion is spent by CARICOM countries on food imports, although their combined population is only six million people. If ever we needed evidence of the neglect and underdevelopment of the agricultural sector in the region, this is it. Not only have Caribbean governments failed to facilitate and exploit inter-sectoral linkage synergies, they have also done precious little to promote food security in the region.
Unlike many trading blocks of developing and emerging nations around the world, the nations of CARICOM have failed to use the region to their economic and geopolitical advantage. It is now a matter of urgency that CARICOM gets its act together if these small islands are to meet the challenges brought about by trade liberalisation and globalisation. No less a distinguished academic than Sir Ronald Sanders has weighed in on the issue, urging CARICOM to use the single market more effectively to tackle the region's bludgeoning unemployment: "Foreign investors would be more greatly attracted to a larger regional market than to the individual small markets of most CARICOM countries. It would be one effective way of creating a larger economic space for the employment of young people."
By any measure, the greatest failure of our governance system resides in the dysfunctional state of local government. For too long, our efforts as a nation have been focussed on the performance of the national economy rather than the stability and strengthening of local economies. Today within the modern nation-state, government should operate at many different levels, ranging from villages to districts, towns and cities. Hence, every single district on the island should have an elected executive mayor, assisted by a town clerk and overseen by a district council comprising business owners, bankers and representatives of the clergy. Why hasn't Saint Lucia finally embraced the idea that "all development is local" – what development economists across the globe have known for a long time?
Essentially, the broader question is whether our mindset and work practices are compatible with economic productivity and efficiency. How do you shift a mindset of a people to align with critical national development needs? Organization and technology are only part of the solution. Transformational leadership and a somewhat revamped and upgraded national mindset will be vital in facilitating that transformation and in translating that vision into reality. (Part 2 next week)
For comments, write to – Clement Wulf-Soulage is a Management Economist, Published Author and Former University Lecturer.