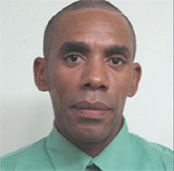 IT was rather difficult to stomach some of the comments that were hurled at the officials, especially female Referee Sabina Kerton by a section of the crowd present at the Beausejour Cricket Ground on Sunday evening during the encounter between Dennery and Anse la Raye in the Blackheart / St.Lucia Football Association Knock Out Tournament.
One needs to ask the question: Are we living in a uncivilized society? I guess not.
St. Lucia has been dubbed as "A paradise and peaceful country", but do we still carry that status? Where has the warmth, love and respect we once had for each other when attending sporting events gone to?
I see new levels of craziness day by day. In fact two hours earlier at the Gros Islet playing field in an Under – 18 match between Gros Islet and Canaries, a player from Gros Islet was shown a red card for unsportsmanship behaviour for spitting on a Canaries player. Sadly, at the BCG in the match up between Dennery and Anse la Raye because a goal was not allowed by the Referee it ended like a war zone as three red cards and five yellow cards were issued.
Players must learn to accept the final decisions by the referees. They are human too and subject to making mistakes as well, but when you show dissent and behave in such a manner, it creates an atmosphere of hatred and dislike from the supporters towards the referee in question.
I never thought I would hear from the mouths of women, the tongue-lashing which, was dished out to one of our most recognized female Referees who has officiated far and near.
I think the time has come for the local FA to put a programme in place to address poor practice and unacceptable behaviour in football, both on and off the field of play, as such behaviour drives people away from the game.
I think I have been around long enough to realize that because of the abuse the referees receive from players and from the sidelines (spectators) many have quit the game. Many children also leave because of the attitude and actions of over-enthusiastic and pushy parents and fans.
The time has come for action. What was hurled at Sabina Kerton on Sunday must never be allowed to repeat itself. A Respect programme must provide the appropriate tools for referees, leagues, clubs, coaches, players, parents and spectators from the grassroots to elite, to Vizions and Blackheart to enable them to promote a safe and positive environment in which to enjoy the game. A team must win and a team must lose.
I see nothing wrong with a Code of Conduct, in-service training for Referees, respect for the playing facility, spectator sideline barriers and encouraging team captains to work with referees to manage player and spectator behaviour as well during the 90 minute encounter.