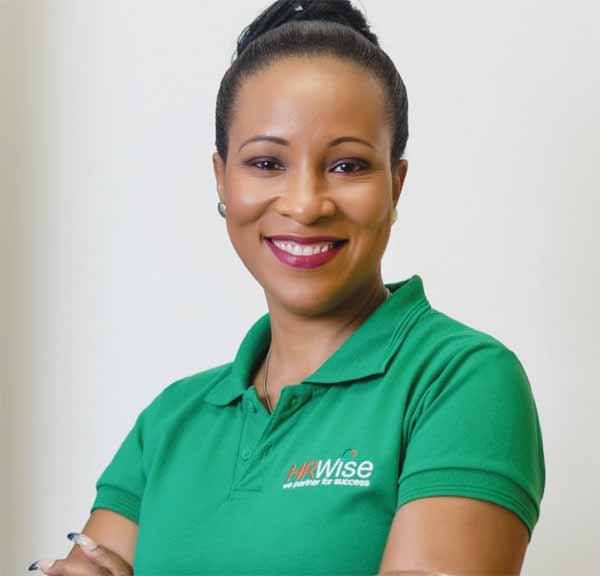 SAINT LUCIA'S first full-fledged Human Resource Service Company, HRWiseInc, was officially launched last week.
The company, which was established in May 2014, has as its main objective, educating and supporting business leaders in realizing the many benefits of effective human resource management.
In her welcome remarks at the official launch of the company, Managing Director, Goretti Lawrency explained the idea behind HRWise Inc. "We provide the professional expertise and resources required to develop and fully manage the HR function on behalf of our clients as a high-value, low-cost alternative to managing HR in-house. Alternatively, we provide specific HR services to clients who wish to maintain internal control of their HR functions, but require professional support in specific areas e.g. policy design, HR processes and templates, training, recruitment or any combination of HR services."
HRWiseInc offers specialty services in a wide range of areas including HR strategy and policy design, performance management, compensation and benefits, industrial relations, change management and learning and development.
Additionally, HRWise Inc. offers "A Guide to Managing People" – a series of workshops targeted at line managers. "We recognize that generally, our supervisors and managers do not understand the people management aspects of their roles or the impact that their roles have on business success, so we are passionate about changing that" said Ms. Lawrency.
In addition to offering these HR support services to businesses, HRWise Inc. offers the programme, "Ready4Work", aimed at preparing the youth for the working environment. This programme is specifically designed to equip young people with the knowledge and information that they need to manage the transition from school to work.
HRWiseInc is located in the Evergreen Plaza at Rodney Heights and provides more detailed information on its services on the company's website http://hrwiseinc.com.