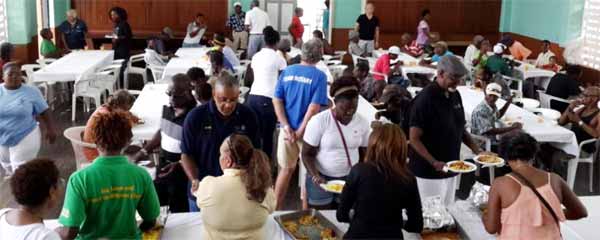 THE Rotary Club of Saint Lucia recently hosted the third of its quarterly feeding programmes for the poor and destitute.
As part of its Poverty Reduction Initiative, this feeding programme embodies Rotary's fundamental belief of 'Service above self' and aims to provide nutritious meals to persons who are unable to provide for themselves in an atmosphere of openness, acceptance and fellowship.
The Poverty Reduction Initiative is a programme in collaboration with the Ministry of Social Transformation which seeks to provide on-going assistance to the poor and needy. Construction of the infrastructure to accommodate this process is carded to begin later this year.