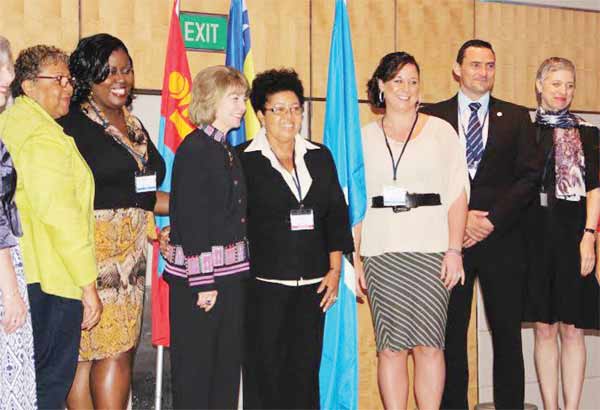 THE two year old Physiotherapy Association of St. Lucia Inc. (PASL) which is a non-profit organization representing physiotherapists in St. Lucia has gained admission into the World Confederation of Physical Therapy (WCPT).
This association exists to promote the profession on the island and to ensure that the highest standards of practice are encouraged amongst its members. Its Executive comprises: Ms.Eyonthe Husbands, President; Dr. Sibyl Edward, Secretary; Ms.ZhenyaAllain, Treasurer and Ms. Kim Jackson, PRO.
The WCPT is the sole international voice for physiotherapy, representing more than 350,000 physiotherapists worldwide through its 106 member organisations divided into five regions. St. Lucia's is a member of North America Caribbean Region of WCPT.
Physiotherapists are linked to WCPT through national associations only and those associations must meet set criteria before being admitted. St. Lucia is just one of 14 other North American and Caribbean countries to have been awarded membership thus far. Given the mandate of The WCPT, it is hope that St. Lucia can benefit from support in terms of continuing education for physiotherapists, access to advances in research literature, global health movements and exchange of information on matters pertaining to the profession of physiotherapy.
Representing St. Lucia at the induction ceremony held at the Pan Pacific Hotel in Singapore was Ms. Husbands and Ms. Crystal Showers. Husbands said this week: "The ability to tap into international associations for improving relations, ideas and knowledge cannot be over emphasized". She also feels that being a member of the WCPT warrants PASL having a voice in matters relating to health promotion and wellness in St. Lucia.