Major Plans Afoot For August 30 Festival.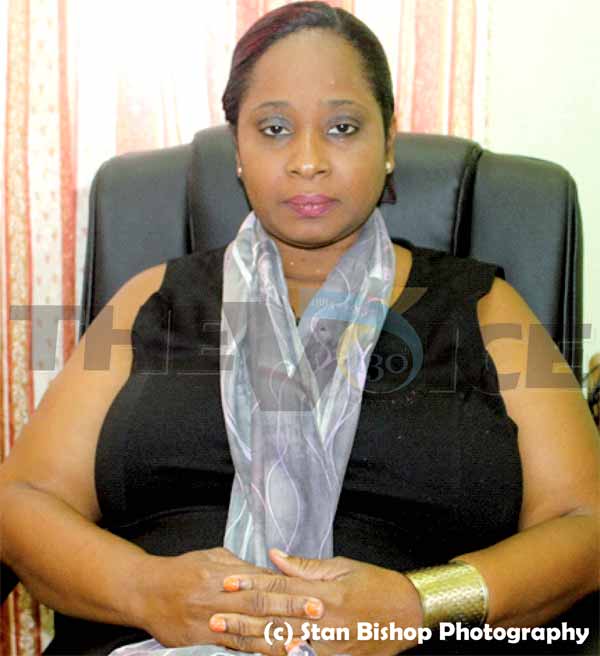 EXPECT the next two weeks to get a bit flowery as cultural groups around the island prepare to observe another La Rose flower festival.
The Feast of Saint Rose de Lima is one of Saint Lucia's two flower festivals and is observed on August 30. (The other flower festival, La Marguerite, is observed annually on October 17 and pays homage to Saint Margaret Mary Alacocque).
Two major events are being held this year in observance of the La Rose festival and the Cultural Development Foundation (CDF) and Folk Research Centre (FRC) are collaborating to produce the activities.
CDF's Director of Events and Production, Drenia Frederick, told The VOICE this week that the objectives for hosting this year's festival are similar to those of last year. Among these was writing to business places asking them to decorate their premises to reflect the spirit of the festival.
"We're trying to engage the private sector so as to attract greater input from them," Frederick said. "This is because we're looking at sort of commercializing the festival, increasing its popularity, building the numbers and, of course, shaping a massive education plan for the next two years."
Thus far, organizers have achieved part of their objectives in having two major shopping malls in the north come on board as sponsors of the festival. Other major sponsors include Consolidated Foods Limited (CFL) and Scotiabank.
In order to expose the public to another element of the festival, a grand séance will be held next Saturday, from 6:00 p.m. to 9:00 p.m. at Rodney Bay between Baywalk Shopping Mall and J.Q. Shopping Mall. Frederick said the event will be "intriguing, entertaining and exciting", adding that people who would have missed out on experiencing the séances before are in for a cultural treat.
"Many people only see the regalia at the end of the festival," Frederick said. "But there are several things that happen before that. Various communities host their séances, which are basically rituals used as tools for raising funds for the various groups and their grand fetes."
This year, organizers are also trying to incorporate samples of Saint Lucia's indigenous foods associated with the La Rose festival, such as dumplings, cocoa tea, local juices, and so on. Frederick said the main focus is to get people to also taste a part of local culture that is rarely explored.
Local folk bands will perform at the grand séance. Additional activities on the day will include master classes on quadrille, waltz, mappa, belair and lacomet in which patrons are free to join in.
The second major event, the grand fete, will be held in Vieux Fort on Sunday, August 30 where it was last held in 2013. The proceedings will begin with a church service from 11:00 a.m. at the Church of the Lady of Assumption in Vieux Fort following which the festival's followers will parade through the streets before assembling at the Vieux Fort Square.
Frederick said the number of people participating in the flower festival has increased over the years. In fact, a new group from Soufriere will be participating in this year's activities for the first time. What is encouraging, she added, is that the flower festival has been attracting the young demographic in a big way over the past few years as well.
Meanwhile, various communities around the island will be hosting their own séances and other activities prior to the grand fete. These séances are usually held on Fridays in locales such as Laborie, Choiseul and Dennery, and usually attract lager crowds. Frederick believes that to sustain the decades-old festival the education needs to be continuous.
"We've discovered that we have to go back and root the festival in its fundamental norms and customs for which it was established. So we're looking to do workshops with the La Rose groups where we seek to identify what their roles are. We also want them to see themselves as developing that sense of community that previously existed," Frederick explained.
Frederick indicated that people must embrace change and there must be some kind of commercial element generated around the festival. She added that while we must also embrace the fact that the festival will be innovative, "we must always remember to keep the root firmly planted because it's from there that we can continue to build on the creativity."