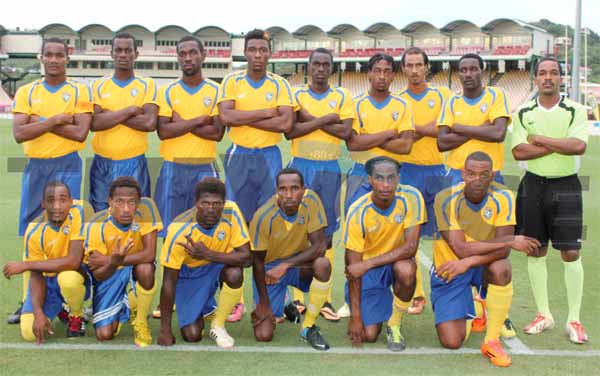 HUNDREDS of football fans are expected to converge on the Soufriere Mini Stadium today when organizers of the Blackheart Production Knock – Out Football Tournament will officially launch one of the island's most talked about tournament with a "Champion of Champions" Festival from 1.00 p.m. featuring six Blackheart past and present Champion teams.
According to one of the organizers Brian Mc Donald, the six teams will be involved in a whole day affair playing one hour knock out matches with the winner taking home a grand prize of EC$2000.00, while the second place finisher EC$1000.00.
Mc Donald said, "The draw for the first round of matches was made at Tuesday's technical meeting of the St.Lucia Football Association and it brought out some interesting match ups for the many fans who will be attending".
The participating teams are – Gros Islet, Mabouya Valley, Dennery, Micoud, Anse La Raye, reigning Blackheart Champions Canaries and the 2014 and 2015 SLFA Heineken Fantasy Football Champions Vieux Fort North and Soufriere who is also the host team.
The first round of the showpiece will see Micoud against Vieux Fort North, Gros Islet against Dennery, neighbours Canaries against Anse La Raye, while Mabouya Valley will come up against host Soufriere.
The second round will see the teams placed in a bag for another draw to meet each other in the semi final with the two winners playing for the prize money at stake.