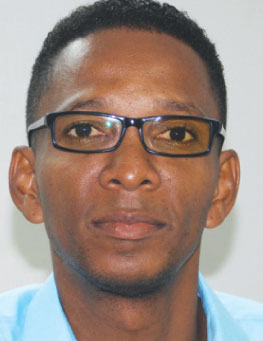 TO say that this year's calypso season was something to really sing many praises about would be tantamount to supporting mediocrity at its best. The very genre that holds everyone and everything else up to standard and scrutiny found itself in a diluted form this year.
Calypso, it seems, is on a chronic decline with no remedy for its score sheet. Things got so bad that the Calypso Final was shifted from the Beausejour Cricket Ground to the National Cultural Centre grounds this year.
Having sat through a few general membership meetings this season, I couldn't help but notice the same perennial themes keep coming up. Such annoying areas as non-payment for performances, membership dues, free passes for artistes for final shows, a fund to benefit artistes who are either aging or in ill-health – these were just some of the chronic and outstanding issues calypsonians found themselves arguing and walking out of meetings over.
What I found ironic, however, was that the very executive members who went to painstaking lengths to assure calypsonians that things would be better this year were being castigated for being inept when it came to managing the affairs of calypso. On the other hand, the executive members are on record as saying that calypsonians are ungrateful for the platform being afforded them to perform their craft. The songs are different but the problems remain.
Whoever is to be blamed for the fiasco that passed for a calypso season this year might be best described in a Walleigh song next year. The three-time calypso monarch has a way with words in song that even carries over to his normal conversations. What I see in Walleigh is a genuine consciousness and determination to reach over the quarreling masses and stay focused on raising the standard of calypso. This has nothing to do with the fact that he successfully defended his monarchy this year. In fact, earlier in the season when I saw how the state of calypso was declining, I pointed out to my "tent pinez" family that it would be another great year for the principal.
What I've noticed as being among the major problems affecting the state of calypso here is a mixture of arrogance, lack of knowledge in advertising and marketing skills, calypsonians still expecting the calypso season to foot their bills, and the willingness by sponsors to keep pumping dollars into a paper shredder called a calypso season.
Tent managers registered their sentiments clearly this year that they are still not willing to accept constructive criticism that could lead to a better product. Any hint of criticism was seen as a lack of love for the art-form and disrespect to seven tent leaders who came in just in time to rescue a season with their START (St. Lucia Association of Registered Tents) umbrella when the St. Lucia Calypso Association (2009) fell short. They're doing their best, they say, despite calypsonians and patrons expressing the opposite. They're also calling their critics to come on board to assist, but I seriously doubt they want that assistance as it might mean sharing the pie.
While there was a litany of billboards, attractive ads and other teasers for soca shows, the advertising for calypso shows was relegated to either Facebook or poorly-put-together ads on television. The postponement of calypso shows did not help the cause, either, and so the repeated poor audience turnout at calypso shows reflected the combined frustration of even die-hard calypso fans who attended soca shows instead. Even the much-touted pay-per-view arrangement for calypso shows that one START executive member told me was realizing success seems to have been a failure.
That calypsonians would still find themselves depending on the Carnival season to pay their bills suggests that they still do not understand the business side of a seasonal gig. Unlike soca music, there is no long-term demand for calypsonians after the Carnival season winds up here. In fact, there are currently calypsonians who have been owed for performances they rendered at tent shows in excess of four years! When asked why he continues to do it after being burned like that for years now, one three-time calypso monarch told me recently that his love for the art-form overrules money.
As for the sponsors, it seems that they're not bothered in the least when it comes to funding calypso's agonizing fall from grace. Notwithstanding the fact that many of them have resorted to having their sponsorship comprise more "kind" than "cash", the tent managers' marketing skills seem to work best with them. Be that as it may, it seems ripe a time that sponsors start demanding value for money. Continuous sponsorship of calypso shows should be contingent on an increasingly better product and not good dollars going to waste just because of a traditional relationship. In any event, sponsors need to recognize that patrons are also shortchanged when they expect the best and get way less.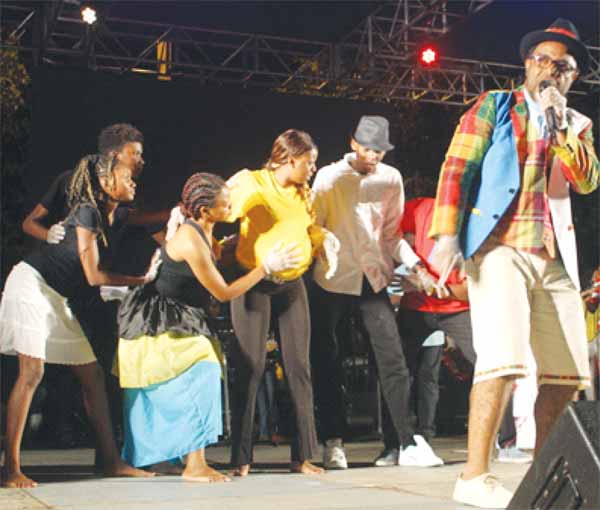 The past calypso season has been a tough one financially for the calypso tents, no doubt. There are still outstanding balances to be paid and with the absence of a government subvention to prop up the tents, expect calypsonians to receive letters expressing a shortfall in revenue at the tent level. That sort of thing comes with the job, many calypsonians have told me. But the shows must go on, right?
With all these challenges being faced by calypso, it seems only prudent that an independent audit be done into the affairs of that industry. That $30,000 shows are still being hosted at a loss befuddles me to the extent that I, too, think it lucrative enough to start my own calypso tent. Not that I am insinuating that there is any un-kosher-like behaviour involved in the management of calypso. However, such findings might just provide great insight and reasons why funding an activity that realizes less returns than expenditure continues to be something sponsors are so delighted to jump at and managers undertake.
As an ardent music lover, calypso is dear to my heart. However, if being castigated for calling for the standards in the industry to improve makes me an enemy of the art-form, then so be it. While a student of the St. Lucia School of Music some years ago, I had to live through the constructive criticisms that came from my teachers. Those critiques were not meant to belittle my efforts but instead help me understand that if I'm going to do something, then do it right. One would expect that those managing the affairs of calypso accept their shortcomings and come better next year.
Walleigh's winning songs this year, "Koudmain" and "Robots", were no doubt the right picks for the judges. But I also applaud first runner-up Q-Pid, second runner-up Invader and third runner-up Ready for coming through with masterful pieces despite a lackluster season. But I must also mention Ti-Carro, Dennis James and Ashanti for, like the aforementioned four calypsonians, giving me reasons to have hope in calypso. They sang some insightful messages and I got them all.
In closing, my wish is that START conducts a general review of the past season immediately and start making the necessary preparations for next season which should realistically begin now. Too many late-starts are contributing to a poor product and we need to correct that anomaly. It's about time we start a real koudmain for calypso and not just continue being robots doing the same thing over and over. If you asked me, that's just plain madness. But since when has it been my role to tell people who have been running these calypso shows for grandfather years now what to do, right?