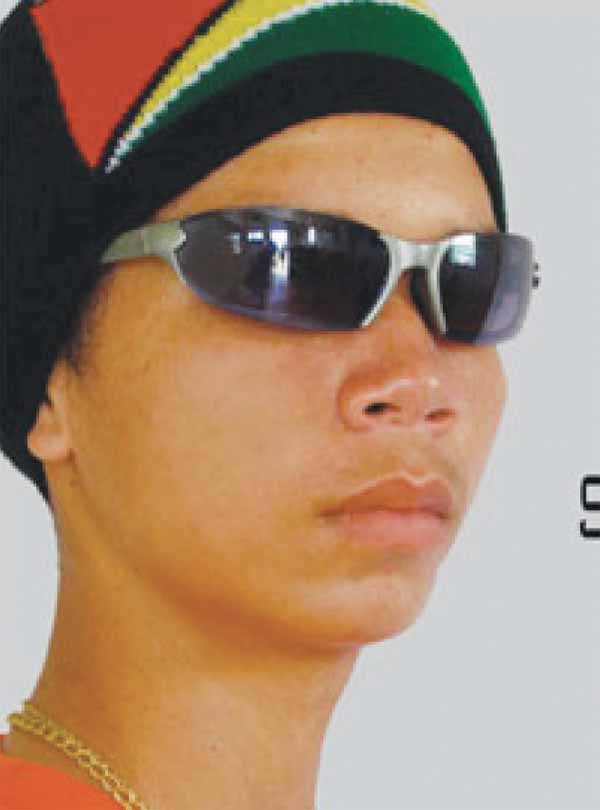 BACKED by the Evolution Band, Brandon Harding, gave two electrifying performances—Ola and Love We—last Saturday in Vieux Fort, to capture the Piton SocaStarz crown and a $10,000 cash prize.
Harding is managed by Jako Productions and his main producer is Courtney Louis of Dutch Productions
Piton SocaStarz is staged by the Windward and Leeward Brewery under its flagship brand, the Piton Beer. The competition is viewed as giving aspiring and up and coming soca artistes a career launching pad, and, along with the Calypso Association's groovy and power soca competitions, represents the island's biggest soca event.
Mongstar, the inaugural Piton SocaStarz winner, has since become one of the island's biggest soca artistes, putting out hit after hit. Indeed, quite a few fans opined that Piton SocaStarz has eclipse the groovy and power soca competitions in popularity.
So understandably, last Saturday there was magic and great expectations at the Brewery car park, that not even an early evening shower could dampen, much less keep away the crowd. The car park was filled to capacity. On that night, accompanied on stage by dancers donning carnival costumes and madras outfits , and white T-shirts and cut-off jeans
Harding exhibited complete mastery of the stage, marshalling all of his resources (vocal gymnastics, dance moves, stage gimmicks such as removing his shirt, and first using it as a flag and then throwing it into the audience, demanding of the audience to scream, wave, and sing along), to give the performance of his life.
Brewery officials hinted that of all their Piton SocaStarz editions, this year's was by far the most competitive, and was of a higher standard, both in terms of quality of songs and quality of performers.
In the first round of the competition each competitor had to perform a cover song, but in the second and final round they were given a choice of a cover or an original. For the second round, with "Love We" printed on the T-shirts of his female dancers, and Gyalist on those of the male dancers, Brandon opted for his original, Love We, which turned out to be one of the crowd pleasers of the competition.
Jako Productions CEO Dr. Anderson Reynolds unashamedly admits that although he has been nurturing and managing artistes for almost two decades, he cannot sing a note nor can he hold a chord on an instrument, but one of his self-confessed talents is the ability to peel away the hype and gimmick that surrounds the art world to get to the true underlying talent.
The music executive and award winning author said that six years ago upon listening to then 14 year old Harding perform at a karaoke session he was so impressed that he was compelled to take the young man under the wings of his production house. At the time karaoke was just about the only outlet Harding had for his prodigious talent. But Dr. Reynolds said that he has always viewed karaoke as a lower level of the art-form, and beyond a certain point it can be counter-productive to an artiste's development.