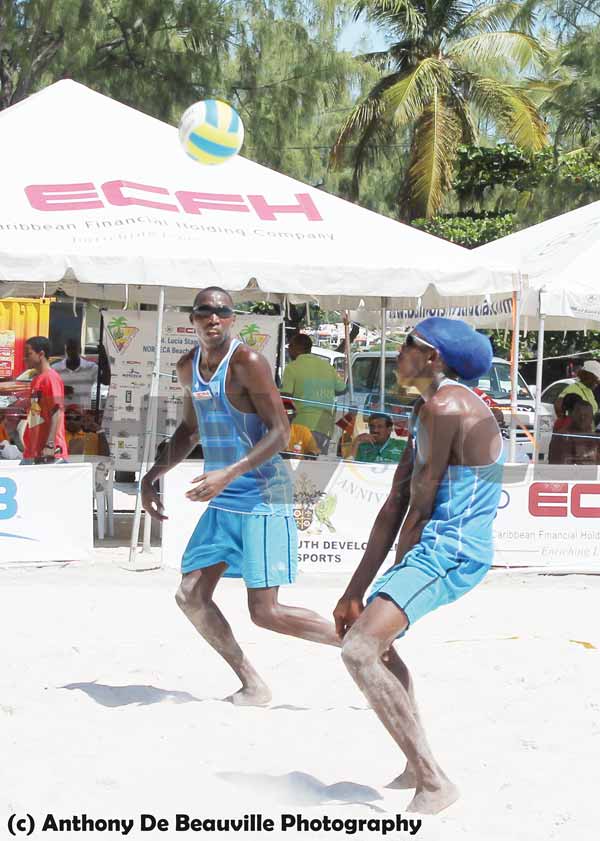 ST.LUCIA went down 21 – 19, 16 – 21, 15 -10 to El Salvador at Centre Court in front of a crowd of over 2,200 volleyball fans to end their campaign at the 17th Pan Am Games in Toronto, Canada.
Head coach of the St.Lucia team of Julian Biscette and Joseph Clercent, Joao Morels de Campos in his report said; "The team in this game was confident and determined, but a little worn out psychologically – the players knew they were in position to win this match but anxiety hurt their performance".
He continued: "Nonetheless, the evolution of our team is visible. They played well, determined and committed in every game and in all sets played, but believe that the psychological factor was their biggest opponent".
He added: "I say again, despite the defeat, the team fought with all the strength to overcome our opponents. I'm sure we did our best to overcome all our limitations".
For the first time in history of the Pan American Games, a country of Eastern Caribbean Volleyball Association qualified for the competition and finished in 14th place.
Coach Campos believes that the results are very positive, and that with the right levels of support, St. Lucia has the potential to become a major force in beach volleyball.