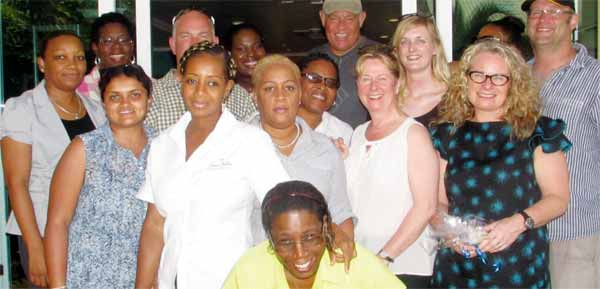 COCO Palm has just welcomed a Saint Lucia Tourist Board UK familiarization trip by Nature and Birding tour operators to explore the natural beauty on offer.
Chelcie Lewis of SLTB-UK office escorted the agents to show the rainforest and explore the island to feature to their preferred clients.
"We have a lot on offer in Saint Lucia and the birding and nature niche is particularly popular in the UK", noted Sales & Marketing Director, FeollaChastanet. "We have nurtured this market over the last few years and it was a pleasure to welcome the new operators on island as Saint Lucia offers a true paradise for the twitchers of the world", Chastanet added.
Agents spent the last few nights at Coco Palm hosted by General Manger Mr. Jean St Rose, along with our Duty Manager Fenna Williams.