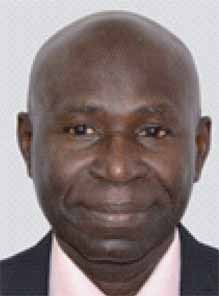 Dr. Clement Edward, Chairman of the Board of St Lucia Special Olympics has received special invitation to attend the opening ceremony of the 2015 Special Olympics World Games – being staged in Los Angeles from July 25 – August 2,2015.
Dr Edward said that this year's world games will be the largest sports and humanitarian event anywhere in the world in 2015,and the single biggest event in Los Angeles since the 1984 Olympic Games. The 2015 Special Olympics World Games, with the unparalleled spirit, enthusiasm, teamwork, joy and displays of courage and skill that are hallmarks of all Special Olympics events, will feature 25 Olympic-style sports in venues throughout the Los Angeles region.
Dr. Edward indicated that it is with humble pride that he has accepted the invitation to participate in the opening ceremony and to be an Honoured Guest of the Hosting Committee.
The opening ceremony, to be held July 25, in the historic Los Angeles Memorial Coliseum, site of the 1932 and 1984 Olympic Games, is expected to attract 80,000 spectators.
St Lucia Special Olympics team which is seeking public financial support to attend the Games, are currently undergoing intense training at the Dame Pearlette Louisy School every Saturday.St Lucia will participate in three disciplines namely football,Bocce and athletics.
Dr Edward is asking St Lucia's business and other well wishers to support generously the efforts of athletes of St Lucia Special Olympics both in cash and kind as this perhaps is the only opportunity that some of our special disabled children will have to showcase their talent and ability before the world.