Four Centres In St. Lucia.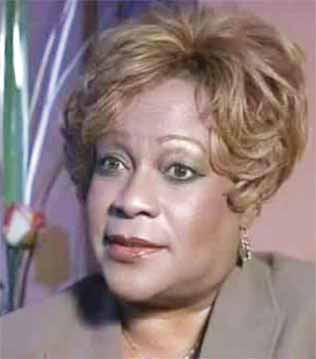 OVER 200 testing sites have been confirmed so far in 20 countries across the Caribbean for Regional Testing Day 2015 which takes place officially tomorrow under the auspices of the Caribbean Broadcast Media Partnership on HIV/AIDS with support from Scotiabank in collaboration with the Pan Caribbean Partnership on HIV/AIDS (PANCAP).
Trinidad and Tobago is mounting the highest number of centres with 65 locations already confirmed with many non-traditional locations outside of the health setting such as workplaces, nightclubs, hotels, UWI, prisons, youth training center, an institution for juvenile offenders and NGOs.
In St. Lucia testing centres wilbe at Scotiabank branches in Castries, Vieux Fort and Rodney Bay and at the Castries Health Centre.
Dr. Allyson Leacock CBMP Executive Director said "We are certainly pleased about this increase in testing sites for 2015 which is our eight year of this initiative. We have seen an exponential growth in the number of testing sites over the years resulting in over 50,000 people in the region being tested so far. What is more gratifying is the outreach, meeting people and communities where they are, which we think augurs well for greater understanding and respect for the needs of key populations. This demonstrates the value of the media education by CBMP to enable discussion about the value of HIV testing as a means of prevention."
This year Regional Testing Day activities focus on the men across the Caribbean who have been infected and are vulnerable to infection because they are not being tested. This group includes men who have sex with men (MSM). A number of Testing sites are being hosted in churches which highlights the tremendous support that the Faith based Community has given over the years to the RTD initiative right across the region. Barbados has already done extensive testing after hours in clubs catering to key populations and will for the first time host an Ecumenical Church Service for the 8th Anniversary of Regional Testing Day.
Approximately 12,000 people became newly infected in the Caribbean in 2013, bringing the total number of people living with HIV in the region to 250,000. AIDS claimed an estimated 11,000 lives in 2013. The 2014 UNAIDS report indicates that the Caribbean, with an adult HIV prevalence rate of 1.1%, is the second hardest hit region in the world after sub-Saharan Africa. Six countries in Latin America and the Caribbean have generalized epidemics, with the Bahamas having the region's highest prevalence rate (3.2%), and Brazil the greatest number of people living with the disease (730,000).
HIV Counselling and Testing is an important entry point into comprehensive HIV prevention and treatment programmes and services. Counselling and Testing programmes provide an opportunity for more people to know their HIV status; for the negative client to receive risk reduction counseling and support to stay negative; and for HIV positive client to be referred early into treatment and programmes and further counselled and supported.
The CBMP, in its media led coalition, sees this as an extremely important step in de-stigmatizing the process of getting tested and knowing your status. Broadcast media executives in the CBMP have enabled life-saving messages through the CBMP's LIVE UP campaign and have made HIV/AIDS a business priority. The media is a critical vehicle in helping Caribbean people accept HIV testing as a necessary and healthy process like any other medical check up.
The Caribbean Broadcast Media Partnership on HIV/AIDS (CBMP), founded in 2006, unites 112 top broadcasters from 24 countries in the region's first coordinated media response to the pandemic.
The Partnership creates a structured framework for sharing information and resources among broadcasters that significantly expands HIV/AIDS-related programming and public education activities across the Caribbean.
Member broadcasters deliver HIV/AIDS information free of charge, across a variety of platforms and formats, including targeted public service announcements (PSAs), entertainment, news and public affairs programming, and online resources.