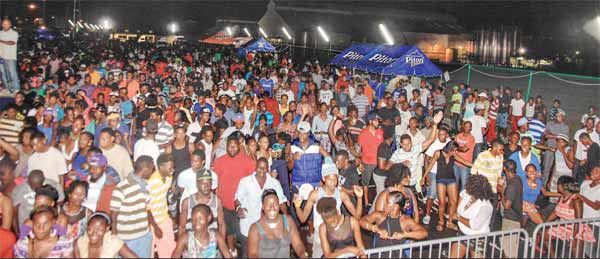 THE sixth annual Piton Soca Starz is on its final leg with the much anticipated concert finale to be held today at Brewery Car Park, Vieux Fort.
The competition scouts talent island-wide for the future soca star and is now a staple on the local carnival calendar.
The finalists are currently in rehearsals and will perform with a live band – Evalucian – and will be complemented by a number of former Piton Soca Starz participants including Surbance, Mongstar, Sergy and Soca Bandit, plus a new and upcoming soca artiste, CJ, who participated in the earlier phases of the competition with his popular song, "SwefJook."
The reigning Power Soca Monarch, Ezra D' funmachine will also take to the stage with his usual energetic and thrilling stage personality.
In an interview with Piton Beer Brand Manager, RohanLovence, Ezra said: "Piton Soca Starz seeks to nurture and provide exposure to new artistes who may not have another platform available to them to showcase their craft. We are happy to have provided this grooming to our two finalists and we expect great performances from them as we have recognized their immense talent while they participated in the earlier rounds of the competition."
Piton Soca Starz 2015 was launched in April at the Gros Islet Friday Night Street Party and after five preliminary rounds and two semi-finals in a number of locations throughout the island, the final winner will take home a grand prize of $10,000.