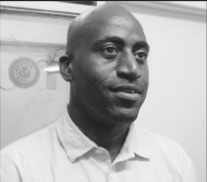 WE mistakenly equate genius with educational qualifications, but it is not so. Einstein said, "The definition of genius is taking the complex and making it simple." This suggests that truly smart people can convey complex things without you needing a PhD to understand them.
You might know someone who, when describing their work on problems that are complex and convoluted, causes headaches to the listener. Despite how intelligent they might sound, they lose their listener.
We can easily recognise the benefit when interacting with talented people who can cut through the maze and complexity of a problem. Those whose deep thinking and intellect allow them to dominate intellectual challenges, and still explain it so that anyone could understand. For example, the doctor who can diagnose and explain your malady without leaving you confused.
Have you ever been to a foreign country where the language presented a barrier? Consider the confusion when the shop names, the signs, the restaurant menus, and even asking for directions, all pose a challenge! This might explain how the less computer-literate regard the everyday encounters with ICT.
Here are a few occurrences that might be more easily recognisable:
(1) Wading through the lengthy terms and conditions presented before installing the latest software update;
(2) Being dazed by the instruction manual for setting up your WiFi router, TV remote, or other common device;
(3) Making repeated mistakes when using a non-intuitive software application.
These examples describe the frustration we feel when confronted with information that is not presented in a clear manner.
Thankfully, street signs have recognisable shapes and colours to convey their purpose, and food menus might have pictures to tempt your palate. These examples show that some thought has gone into the design of everyday objects around us. Not every complex object needs to be difficult to use.
When dealing with computer systems, we have at our fingertips the mechanisms to make life easier for both the brainy, and the less familiar. Keep that in mind to identify ICT professionals who can help you bridge the digital divide.
Please continue to share your views on these articles. Contact the author at: www.datashore.net or via The VOICE.
(Dr. Lyndell St. Ville is an ICT Consultant, and Chief Technology Officer of Datashore, based in Saint Lucia. He areas of interest include: systems analysis and design, programming, databases, and policy development.
This article should be considered as general advice. Always consult your ICT service provider before relying on external advice)