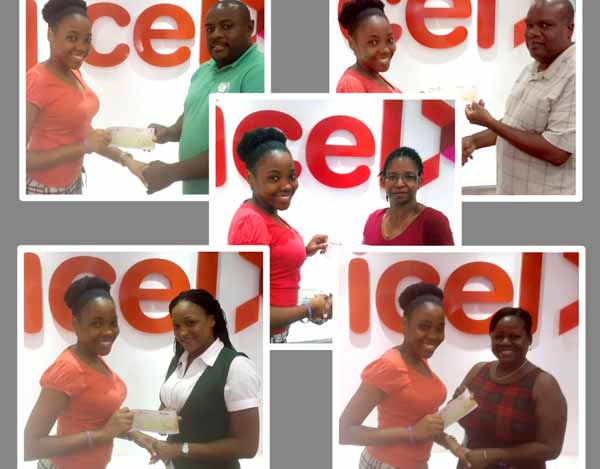 DIGICEL, which brands itself as the region's leading telecommunications provider, continues to reward its customers across St. Lucia.
As part of Digicel'spostpaid loyalty reward programme, five lucky postpaid customers were surprised with the news that they had all won themselves $1,000 each. Digicel decided to show its loyal postpaid customers who have consistently paid their postpaid bills in full and on time that they are appreciated and their loyalty matters.
Live on Radio Caribbean International, radio personality Superman HD and Digicel Marketing Executive Louise Victor surprised Shana Mondesir, Perry Bodley, Dorna Etienne-Duplessis, Louis Ernest and Shanda Ernest, informing them that they had just become Digicel's latest winners.
Being loyal postpaid customers and elated to have been selected, the winners all expressed gratitude to Digicel for their prizes which they said were unsuspected and very welcomed.
Marketing and Communications Executive at Digicel, Louise Victor aid: "At Digicel we believe in making it easy to win for all our customers and for these five postpaid customers who have just been rewarded as some of Digicel's latest winners, it wasn't even participating in a promotion. It was on a principle of loyalty. We simply decided to say that we appreciate your loyalty to those postpaid customers who consistently pay their bill in full and on time. The level of gratitude expressed by the winners is simply unsurpassed and it is definitely testimony of the value that is attached to all that Digicel does, whether promotions, products and rewards for our customers.'