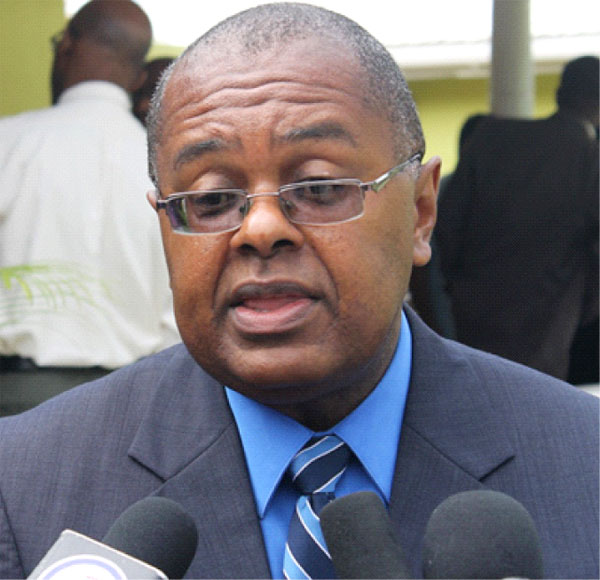 THE Government of Saint Lucia welcomes the partnership of Clinton Climate Initiative and Rocky Mountain Institute-Carbon War Room, according to Dr. James Fletcher, the Minister for Public Service, Sustainable Development, Energy, Science and Technology of Saint Lucia.
The minister was quoted last Thursday, on the heels of a special meeting announcing new Clinton Foundation Climate Change initiatives for small island states in the Caribbean and around the world.
He said: "Both organizations have provided meaningful contributions to our country's energy transition. We are confident their partnership will further accelerate our efforts and the efforts of other island-governments towards a prosperous energy future."
The Saint Lucia minister had reason to offer thanks and praise.
The Clinton Climate Initiative (CCI) — an initiative of the Clinton Foundation — on Thursday announced its official partnership with Rocky Mountain Institute (RMI) and Carbon War Room (CWR) to promote a transition to renewable energy and energy-efficiency solutions in the Caribbean region.
The partnership combines the work of the non-profit organization's complementary initiatives: the Resilient Communities Programme of the Clinton Climate Initiative and the joint Ten-Island Challenge of Rocky Mountain Institute and Carbon War Room.
Over the past two years, CCI has prepared over 20 renewable energy projects across nine island countries (including Saint Lucia), facilitating the groundbreaking of the 24-megawatt Wigton Wind Farm in Jamaica and working with the UN Development Programme to establish a 1.3-megawatt solar rebate programme in the Seychelles.
Rocky Mountain Institute and Carbon War Room's Ten Island Challenge currently includes: Aruba, the Bahamas, Colombia (Providencia and San Andrés islands), Grenada, Saint Lucia and the Turks & Caicos Islands, with four more countries expected to join the Ten Island Challenge later this year.
Over the past year, Rocky Mountain Institute and Carbon War Room have developed a Caribbean-specific, comprehensive hospital-retrofit guide and corresponding web tool; launched a request for qualifications for a waste-to-energy plant in Saint Lucia; and launched a request for proposals to deploy solar-powered, off-grid, LED street lights in Providencia and San Andrés.