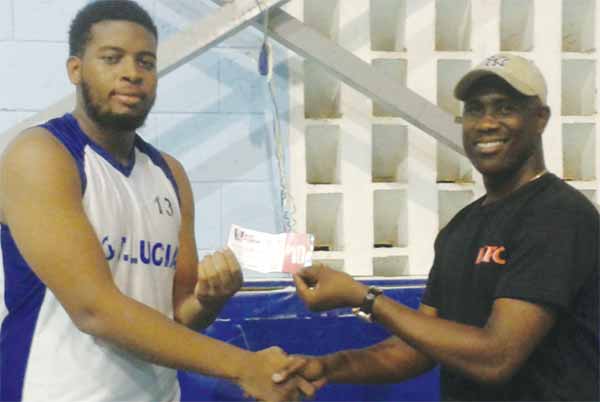 THE Beausejour Indoor Practice Facility is expected to heat up this evening with the staging of Game 2 of the Premier League semi-final playoffs between VBCC Warlords and Soufriere Sulphur Stars.
With VBCC 1-0 up in the 3-game series, Soufriere will need a win to force game 3, while VBCC will try to close-out the series.
Meanwhile, on Tuesday, Combined Schools gained another trip to a Division 1 finals and will now face BBC after they easily swept their 3-game series over Lions.
Schools were well intent on closing out the series early with a 25-point 1st quarter which Lions were able to match scoring 21 points of their own, albeit down by 4. But the win was never in doubt for Combined Schools as they continued their scoring prowess the rest of the game and increased their defensive intensity, unsettling their opponents. Lions never showed the desperation that was required to force a game 3 and were poor in transition defence and on the offensive end with an overall lackluster performance giving Schools the win in a blowout 80 – 56.
With that win, it sets up an entertaining final between two young and up-tempo styles of basketball from Combined Schools and BBC. KFC Player of the Game PakelGumbs was dominant in the middle for Schools and finished with 14 points and 7 rebounds and JervaisFlorius had a game high 20 points. Neil Verdant had a team high of 17 points and 5 rebounds for Lions and FabianFlorton was below his regular season scoring average and finished with 12 points and 6 rebounds.