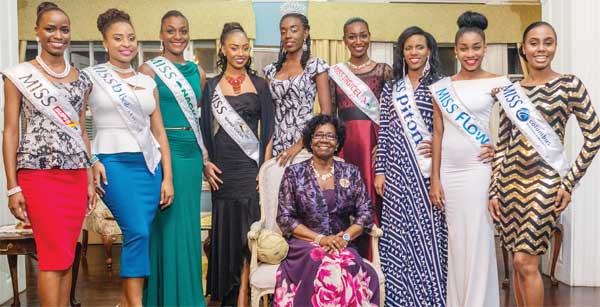 This year's eight Carnival Queen contestants are being kept busy with a number of pre-contest public engagements on their schedule. Apart from public functions and other activities arranged by their sponsors, their presence is also being sought at the highest levels of state.
Last Saturday, the contestants along with the reigning Carnival Queen from last year were present at the Queen's Birthday Awards investiture at Government House where they got the opportunity to pose with none other than Governor General Dame PearletteLouisy herself.
The Carnival Queen pageant takes place on July 4. See CANELLES for picture profiles of the eight.