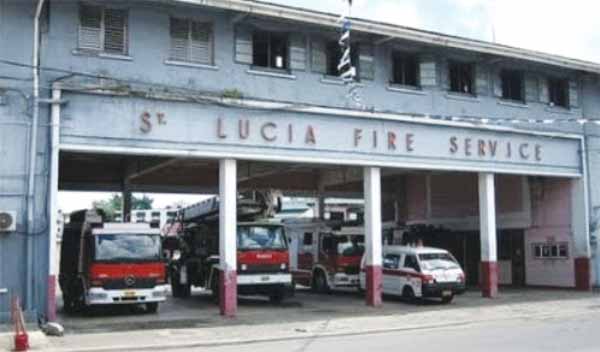 THE Saint Lucia Air and Sea Ports Authority (SLASPA) it will be proceeding with the demolition of the former Saint Lucia Fire Service Building on Jeremie Street.
Earlier this year, the Authority took precautionary measures at the project site which included the hoarding and prohibition of parking in preparation for the commencement of demolition works. Subsequent to that it also conducted several stakeholder engagements with business owners on Jeremie Street, various Government Officials including Ministry of Health, vendors, taxi drivers and other stakeholders to discuss the future demolition plans.
The Authority, in ensuring that the demolition exercise is carried out in keeping with the highest international standards, has engaged the Caribbean Public Health Agency (CARPHA) to assist in determining potential hazards, providing protocols for the removal of any hazardous material and to provide necessary training for the personnel who will be involved in the exercise.
SLASPA has also contracted a consultant who specializes in the demolition of buildings and removal of hazardous material. Part of his responsibility includes the provision of advice and guidance on best practices for the extraction and disposal of any harmful material for the duration of the demolition exercise.
At present, CARPHA is in the process of compiling the operational protocols specific to the project, that SLASPA, along with the contractor, are mandated to adhere to, in an effort to ensure the safety of employees and individuals using the immediate surroundings of the former Fire Service Building. Last Thursday training was conducted by CARPHA and the consultant for the contractor's and SLASPA employees who will be involved in the demolition exercise.
Twenty-three persons attended the half day session which included presentations concerning asbestos, its dangers and potential health risks. The attendees also benefited from demonstrations in the use of Personal Protective Equipment (PPE) and on the removal and discarding of asbestos.