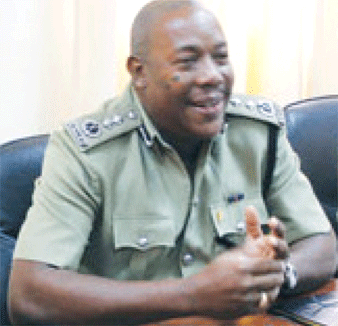 THE public has been singled out as having played a major role in keeping the murder and homicide rates down to the current zero level so far this year, an unprecedented occurrence dating back several years.
"I am a veteran of 29 years of service in the police force and I do not recall the force having a zero, record for murders and homicides for this period in the year", the Officer in charge of the police force, Deputy Commissioner Errol Alexander said.
Saint Lucia has yet to record a single homicide or murder for 2015, a feat Alexander and the rest of the police hierarchy hope will remain so for the remainder of the year.
Alexander also credited the members of the Executive of the Police Force for their ability to steer the Force's planning and strategic framework which enabled all departments of the organization to perform at their best.
"Credit goes to the hard working members of the police department and its executive because despite the uncertainties being rumoured that are contained in theimpending IMPACS report they are working hard to maintain the objectives of the police force. We cannot lose our objectives which are the maintenance of law and order, among other things including section five of the Police Act that speaks to the functions of the police force," Alexander said.
For the same January-February period last year the island recorded six homicides. In 2013 the number was three. Six homicides were recorded in 2012, while 13 were recorded in 2011.
Alexander noted that although the police department had no control over murders and homicides due to the various variables that are involved in their occurrences, the strategies police officers developed over time to combat criminal activities, and the goals they were working to achieve, had all worked and were responsible in part for the zero rate of murders and homicides to date.
According to Alexander some of the strategies of the police department involved community policing which assists citizens in dealing with certain situations confronting them.
He added that aside from town hall lectures throughout the various communities, police officers interacted with schools so they could talk with delinquent students. Those same police officers serve as mentors to those delinquent students.
He pointed to intelligence led policing as also helping in keeping major criminal activities down.
"Intelligence led policing helps us maximize our resources; it directs us to the nest of criminal activity and the hot spots in the communities," Alexander said.
He added that the police department is constantly looking at ways to improve, as a results oriented-organization.
"Soon we will be having a retreat to look at our 2014/2015 performance and prepare the way for 2015/2016," he said.
"We have implemented various strategies to improve our targets in the months and years ahead," Alexander added.