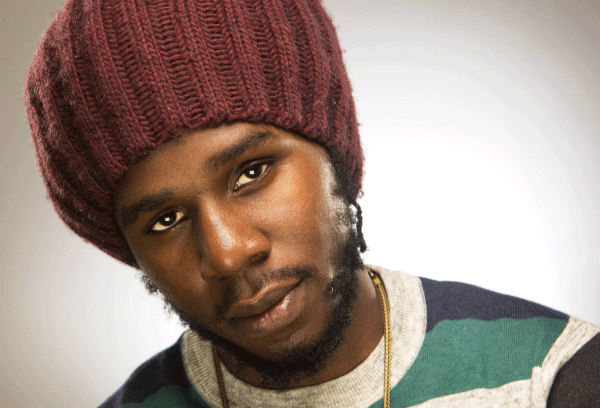 JAMAR Rolando McNaughton, using the moniker Chronixx, has ignited a torch in people's hearts the world over and is confidently lighting the path for an entire generation of youths to rediscover roots and culture.
Chronixx is coming to St Lucia in May for the Jazz and Arts Festival.
Born October 10, 1992, Chronixx was musically nurtured from an early age by his father, the artiste Chronicle, and grew up surrounded by the likes of Burro Banton, Norris Man and Gregory Isaacs. This was before 'Little Chronicle' benefitted from the mentorship of Danny Browne with whom he recorded his first tune in 2003. His remarkable ascension in the music industry was in full effect when he began harmonizing for artists such as LutanFyah and providing production assistance for tracks sung by Konshens,
Munga Honourable, Popcaan and others. Today, Chronixx is a respected artiste in his own right after his career was inspired by the unfortunate passing of both his blood brother in 2007 and his brother-in-arms, Lil' J.O.E., in 2010.
Following the prodding's of records producer Romaine 'Teflon' Arnett,Chronixx began to sing the lyrics he was writing for others. The first EP, Hooked on Chronixx, was released in 2010 and immediately put the budding artiste on the radar of music lovers and industry heads alike. Among its 7 tracks, 'Start a Fyah,' 'Capitalist' (featuring 'Infinite') and 'Behind Curtain' stood out as a fan favourites.
Chronixx toured for the first time in 2013 when he went to Europe with his own band. Soon afterward, he bestowed a name upon this carefully assembled musical crew: Zincfence Redemption. Altogether, their fascinating stage presence has elevated the Chronixx experience to new and ever increasing heights.
After establishing renewed working connections with Sly & Robbie, King Jammy, Leroy Sibbles and, again, Danny Browne, Chronixx was ready in 2014 to release of 'The Dread & Terrible Project'. With seven tracks plus three dub versions, the Project immediately topped both the Billboard and iTunes reggae charts. Neither an album nor an EP, the Project also included a short film based on one of its tracks, 'Rastaman Wheel Out.'
With so much accomplished in so short a time, the world is bracing for greater wonders from this young man who walks with an old soul. For Chronixx himself, music is a mission and history is being made every day still. "Prepare your minds and hearts for this revolution."