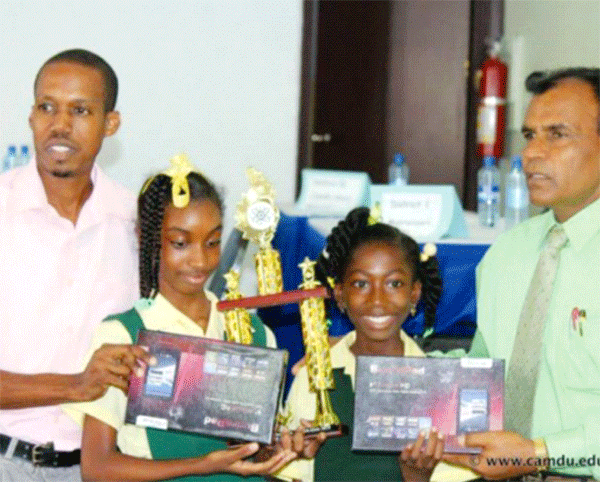 THE Ministry of Education along with the St. Lucia National Science Association held its Annual National Primary and Secondary Science and Technology Quiz for our 36th Independence Anniversary under the theme: "Young inventors blazing an exciting trail towards success in Science and Technology"
. Schools from each District and Zone vied to be called champions. The winning schools from the eight Districts (Primary) and four Zonal (Secondary) went on to participate in the national competition.
Students showed a great knowledge of science as they went head to head seeking to emerge the ultimate champion. In the end at the Primary Level, the winning schools were: 1st place: Roblot Combined, 2nd place: Camille Henry Memorial and 3rd Soufriere Primary.
At the secondary level, the defending champion St. Joseph`s Convent lost to SDA Academy scoring maximum points (60) Placing second this time was Soufriere Comprehensive and in third place was St Joseph`s Convent.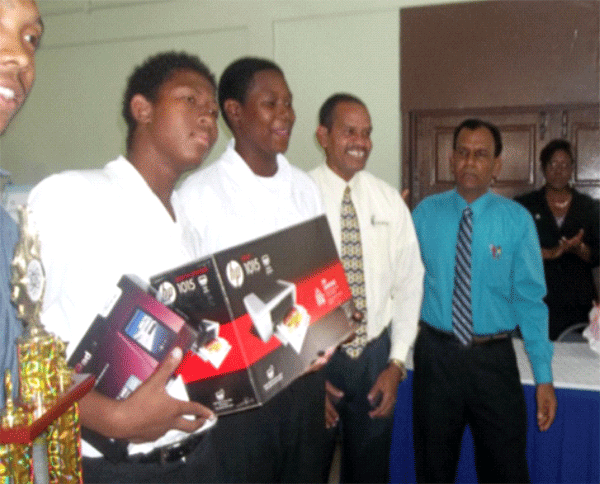 Education Officer, CAMDU Mrs. Angela Mariatte, gave the closing remarks. She complimented Mr Motielall Singh, Curriculum Specialist/Natural Sciences and Technology at the Curriculum and Materials Development Unit (CAMDU) and team Science for a well executed and organized District and National science quiz. . She also praised students on their performance and using this year's independence theme, "The Journey" to encourage them to continue to build on their talent and creativity in an effort to transform the country nationally and the world around them.
Singh himself was quite pleased with the level of support from all the schools which participated in the quiz, thanking teachers and District Science coordinators for their time and effort. He further stated that the primary and secondary school quizzes showed that students have a good grasp of the science curriculum, but added that there are still areas which need to be improved upon, especially the third round involving the application/analysis questions.
Activities in Science continue with individual Science and Technology Fairs in the eight Educational Districts from March 2 to 13 culminating in the National Science and Technology Fair which will be held from March 25- 27, at the Derek Walcott Square.