Tax Consultant Speaks In Support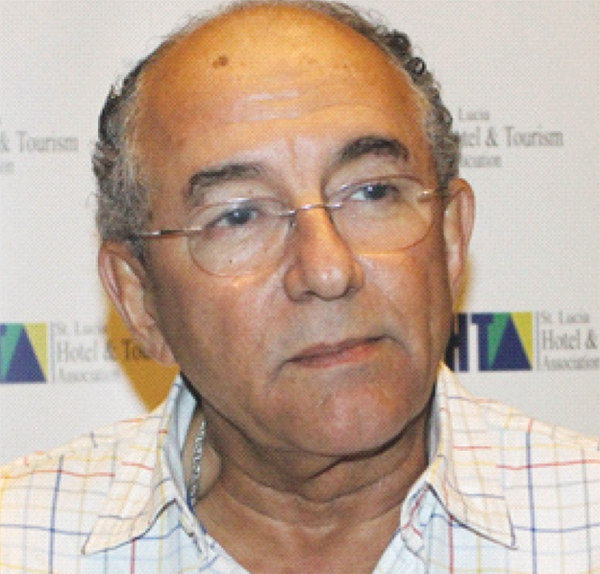 THE report by seven-member task force appointed by the Government of Saint Lucia last August to determine whether the island establishes an economic citizenship programme was released yesterday.
The appointment of the task force, chaired by former Prime Minister Dr. Vaughan Lewis, followed Governor-General Dame PearletteLouisy's Throne Speech last May in which she announced that government was weighing the option of granting economic citizenship to foreign investors to attract investment to the island.
While Cabinet had agreed that the task force presented its report by December 1 last year, the 51-page document released yesterday is dated January 15, 2015.
According to the report, the task force undertook "a broad analysis of Saint Lucia's economic structure, development challenges and current situation, placing the economy in the context of global economic trends and their effects" on CARICOM member states. While studying regional and global trends resulting from the use of such programme in other countries around the world, "substantial attention (was) paid to demonstrating the relevance of this model of economic development specifically to Saint Lucia."
While recommending the implementation of the Saint Lucia Economic Residence and Citizenship Programme, the task force highlighted the following criteria as being appropriate should the programme take effect:
(1) A direct citizenship programme with four investment options, namely (i) investment in an existing or new business, (ii) investment in real estate, (iii) contribution to a National Development Fund, and (iv) investment in government bonds;
(2) Establishment of a separate residence programme with the option of eventually leading to citizenship;
(3) Establishment of a designated Citizenship by Investment Unit (CIU) as a statutory body;
(4) Very transparent approaches in respect of reporting requirements and public information dissemination; and
(5) Engagement of specialized due diligence and marketing experts.
Richard Peterkin, (Partner, Grant Thornton Windward Islands), told the media last Sunday that he supports any move to establish an economic citizenship programme in Saint Lucia. While he lamented the length of time Saint Lucia took to finally pursue such a programme, he said he understood to some extent the merit of the delay.
"I support it. But, as with everything you do, you do it in a very scientific and well-thought-out way. We may have been a little late in coming to the party because Saint Kitts has already benefitted big time – US$100 million a year. But Antigua and Barbuda got in reasonably late as well and they seem to be benefitting as well," Peterkin explained.
Despite the obvious pluses that have been associated with such a programme elsewhere, Peterkin said a more scientific approach should have been taken to ascertain how Saint Lucians viewed the new investment approach being mulled by government.
"There are some negative implications of it and we can never ignore that. In fact, I would even like for there to be not a referendum but some kind of a survey to find out how average Saint Lucians feel about that. I know a lot of people (ask) why should somebody be allowed to buy a passport when they cannot even get one in six weeks," Peterkin said.
Peterkin said one of the major concerns about the programme is that should the money generated by the programme not be used effectively, the real impact of its benefits might not be felt by Saint Lucians. That, he said, might work to the detriment of the true purpose of the creation of the programme: generating economic activity to sustain national development. Nevertheless, he said, the island stands to benefit immensely from such a programme despite being a late-comer.
"So we were late coming to the party on the off-shore business and we're not a big player as a result," the tax consultant said. "But at least our legislation was very carefully and well-thought-out and we never got any bad reputation as a result of it. So I think if that's the same approach, we can at least be assured that we're not going to end up giving passports to criminals and oligarchs who are channelling money here. People like Saint Lucia and so we might actually attract some really good investors."
Since the announcement was made last May that government had considered going the route of fellow OECS sister states Saint Kitts/Nevis and Antigua in adopting an economic citizenship programme, the issue has received both praise and scorn from Saint Lucians via various media platforms. However, Peterkin pointed to prominent businessmen who have set up shop here for decades, long before the citizenship by investment programme became a catchphrase.
"Let's face it. We have had citizenship by investment for a long time. When you check some of the people like Bill Stewart, Theo Gobat and others, they're citizens. They invested and they got citizenships. Sometimes because of the length of time (they've been here) but also because of their investments. There are other people whom I know that have been given citizenship because of investments they have made. So it's not an unusual or new thing. And that is what we want – that commitment by those investors for the development of Saint Lucia and in return we should be happy to make them honorary citizens," Peterkin said.