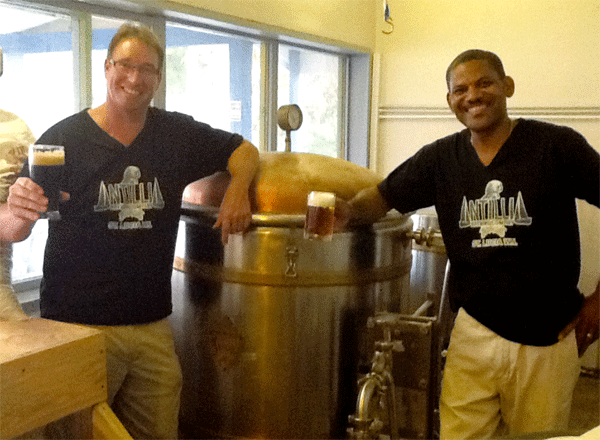 THE only craft brewery in the region has commenced brewing in Rodney Bay.
The Antillia Brewing Company of St. Lucia produces traditional hand crafted ales designed for the region's climate and tastes.
Canadian owner and brewer Andrew Hashey has 20 years experience in the world of craft brewing having opened his first brewery 20 years ago in Atlantic Canada.
"We came to the island and fell in love with everything but the choice in beer. It became apparent that the island, and in fact the entire region, was devoid of any small artisanal breweries," says Hashey. "We worked closely with the excellent people at Invest Saint Lucia and associated government agencies and the vision to establish a brewery on the island became a reality. In time we hope to grow our capacity to enable export to other islands and back to Canada, marketing the region's only craft beers. At the same time we are investing in the island and its people and are proud to employ six Saint Lucians full time and those numbers will grow."
Currently producing three styles of ale in its facility; Golden Wheat, Pale Ale and Stout, the brewer intends to soon introduce an ale flavoured with island fruits and begin experimenting with barrel aging. Hashey notes that the growth in the craft/micro sector in North America is achieving fantastic growth and that the complete absence of craft breweries in the islands results in a unique opportunity and challenge.
He added: "On one hand we are back to our roots, introducing the styles, educating the people one by one but on the other there are over a million visitors annually to this island, a great proportion of which are craving what we make. They are asking for craft beer at resorts, hotels and restaurants. The market is untapped."
Producing in the heart of Rodney Bay, Antillia has commissioned a small brewing system and is selling their fine ales at their adjoining brewery taproom. Hashey invites all Saint Lucians to come have a pint and celebrate something truly special on the island.