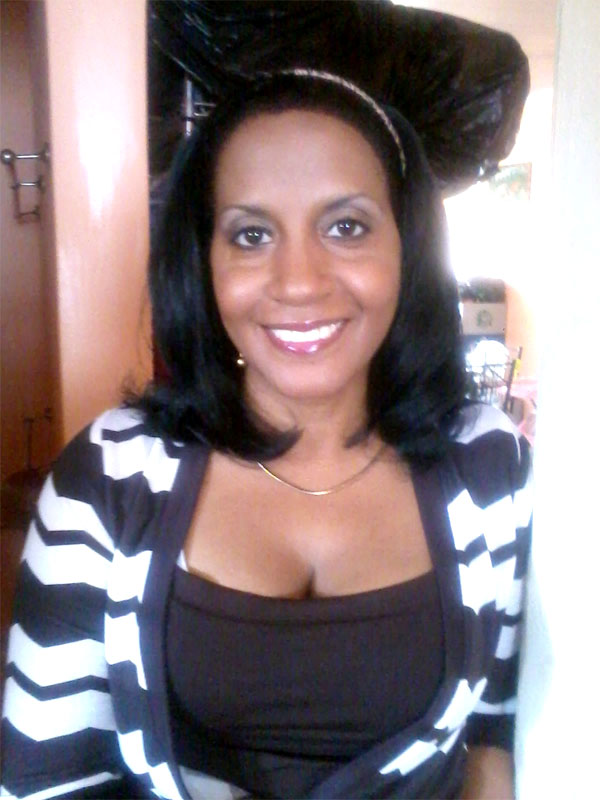 The ongoing downturn in the St Lucia economy has brought hardship to many. Jobs have been lost, opportunities have disappeared and even those who broke away from the mould and tried their efforts and talents at self-employment have suffered in the process.
 Shirnell Dupre of Micoud is a case in point. When she could no longer offer her services as a cosmetologist because of a medical condition, she didn't throw her hands in the air. Instead, the mother of three picked herself up and started a small outfit called simply JTP. With the catchline "We love the jobs you hate", Dupre undertook services like general cleaning, debushing, pressure washing, hedging, lawn maintenance, construction site cleaning and any kind of cleaning that was required.
 Soon, she plans to add tree trimming to her services portfolio, an indication that she is constantly looking for opportunity in employment.
 Apart from her dream of becoming self employed Dupre has another  motivation, her three daughters whose first name (Jeanelle, Trudy and Paris) initials combine to give the business its name. She said: "It's a stepping stone to my daughters' future.  It's all for them. I remember growing up without a start and how difficult it has been and the many persons who saw it as an opportunity to take advantage. I have three beautiful daughters who I think deserve all good things and who better to get it from than their mom, providing them with a start in life."
 But for now Dupre is hungry for work and is appealing to the public to make use of her services.
 She said: "I always dreamed of owning my own business.  Being self employed takes a lot of courage and effort ,but all in all with determination it pays off in the long run and you get a good feeling knowing that it happened because of your belief in yourself, your vision and determination to succeed."
 For two years, the business soldiered on but it has not been easy. Dupre said: "I have been more or less financing it on my own as it's not as easy to approach a bank when you have nothing."
 Dupre said she had had a few contracts but not long term although "the good thing about it is that the quality of work that I offer keeps my customers satisfied and many of them have called me back on many occasions to work for them".
 But lately, as the economy continued its downward spiral, Dupre's business has been going down with it to the point that she now needs a rescue act, in the form of  more work.
 "I'm not looking to anyone for a handout. I am willing to work and I need a constant flow of work to keep the business going", Dupre , a former student of the Corinth Secondary School said.
 Interestingly, by becoming self-employed, Dupre has been able to offer work to others.  She said:  "Since there isn't always a constant flow of work I don't have a full time team, but whenever I receive an opportunity to work, I have people who are always ready and available to work with me".
 JTP was alive and well around the recent Christmas season doing debushing and pressure washing, but the new year has not been very kind and she is now struggling and wants to kick start again.
 Dupre said: "I give many thanks to the Lord because it has been a serious challenge of my faith due to the many struggles. However, He has always pulled me through.
 "My mother taught me strength as she raised me on her own and I saw the many times she cried and things seemed impossible but still made it possible and today being a mother myself facing similar challenges, I reflect and put all that I was taught into practice."
 Despite her challenges, Dupre is focused and positive. "I remain confident that someday it's all going to work out. The great thing about all of this is that I have a genuine passion for every service that I offer".
 If you need her services, Shirnell Dupre can be contacted at 713-9683 or 572-1977 or via email at shirnell.dupre@hotmail.com. (G.E.)