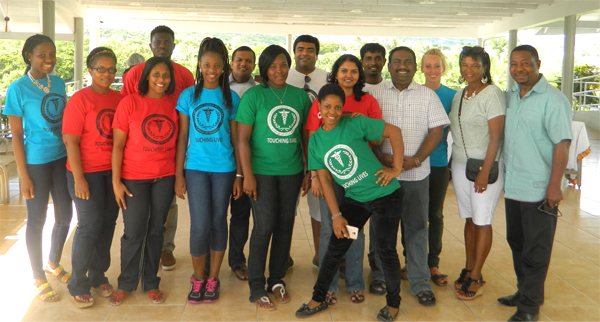 RESIDENTS of Comfort Bay Senior Citizens' Home in Vieux Fort experienced the true feeling of Christmas last Friday when they were treated with lunch, T-shirts and some entertainment by the International American University College of Medicine (IAU).
The event which was attended by several prominent individuals of Vieux-Fort including Senator Debra Cynthia Tobierre, Winhall Joshua, Mayor of Vieux-Fort and Cyril Saltibus, national volunteer coordinator, brought smiles to the faces of the senior citizens who showed a great deal of appetite for the food.
Claudia John, a supervisor of Comfort Bay commended IAU for their humanitarian gesture, adding that it will go a long way in making the senior citizens feel they are part of society and experience the true spirit of Christmas.
She described the quality of the food as excellent and the initiative a well thought one.
"The senior citizens were well fed. The food was prepared to their requirements," John said
Joshua also lauded the initiative of the school, describing it as a wonderful gesture.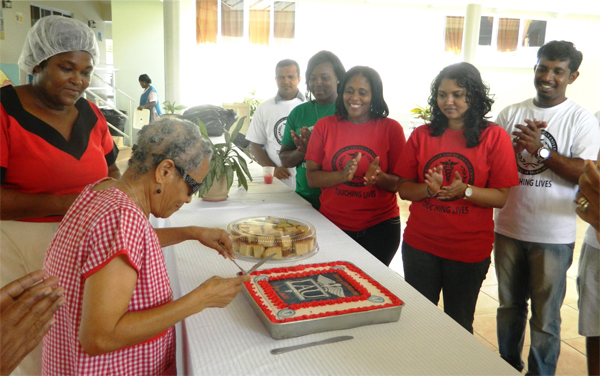 He said it is good for people who are so easily forgotten be remembered by institutions in their community. "It is a point of light that will illuminate the country as it represents generosity, empathy and sympathy," Joshua said.
He urged the school to continue such initiatives which were greatly appreciated by residents of the community.
Public Relations Officer of the school, SibiGopalakrishnan, said he was pleased with the reception the school got from the residents and staff of Comfort Bay.
According to him, the staff and students of IAU will make it their duty to continue giving the institution a treat every Christmas season, adding that next year the event will be much bigger and better.
"We are committed to providing true comfort of the residents of Comfort Bay. The school feels the senior citizens of this country should never be forgotten, since they have all contributed to the development of this country in one way or the another," Gopalakrishnan said.
He saw the initiative as part of the school's corporate social responsiblility for which the school was honoured in 2014 by the St. Lucia Chamber of Commerce.
This is the second consecutive year Comfort Bay has benefitted from the generosity of the school.
By Kingsley  Emmanuel